Content Marketing and why you need to do !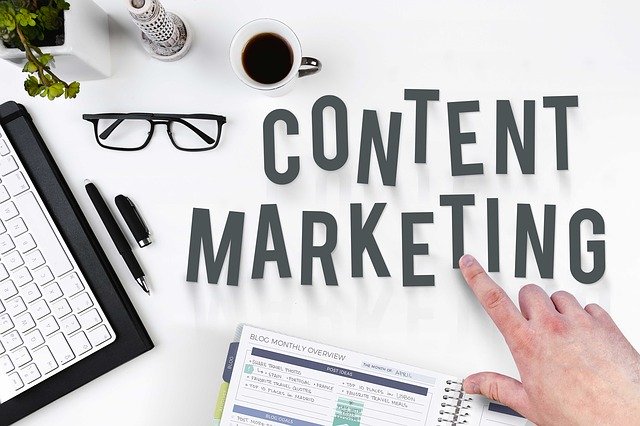 Traditional marketing, including advertising, is about telling the world that you're awesome at what you do. Content marketing is about showing the world that you're awesome at what you do. We refer to the practice of creating great content for use in online marketing activities as content marketing.

Content is the heart of what we do as marketers; we talk to our customers, our clients, and our readers, and what we say to them—regardless of what form it takes—is our content.

Content marketing is the use of that content—any of it—to help meet a marketing goal for your organization. That could be acquisition of potential customers, retention of existing ones, making more people aware of your brand or your products, or really anything else.

What content marketing doesn't do is focus entirely on pitching your products and services directly. Instead, it takes a long-term approach to educating and building trust with your customers.


Why Content Marketing is Important ?
Content marketing is important, not just because it works for building trust, generating leads, and cultivating customer loyalty, but because it has become the new normal from the consumer side.

Content Marketing can likewise help with your search engine optimization (SEO) endeavors since search engines will list the substance you post on your site and show it in search items.

When you invest in good content marketing, you can reap a lot of benefits, including ; -

The number one reason that content marketing is important is that your customers appreciate it. Content marketing generates 3 times as many leads as outbound marketing, drives six times higher conversion rates, and has the potential for a 7.8-fold boost in web traffic.
Increased search visibility. Every time you add a new post to your blog, that's another page Google can index. More pages don't always equal more search traffic, but they do help you rank for keywords and show up in more search queries.
Another reason content marketing is so important is, it is the secret to understanding our customers. The data we're seeing as people move along the customer journey – engagement rates on social media posts, which videos people watch, which eBooks people download, the blog posts they read all the way through and then share with their networks – this is incredibly powerful information for marketers.
One of the reasons content marketing is so powerful is that it can be used to establish your brand as a trusted authority in your industry. Which means, it takes time to get your content marketing strategy to make an impact because it takes time to establish a trusted presence.

Brands who neglect the importance of content marketing today will have to play catch up tomorrow. On the other hand, those who have a content marketing strategy in place are already on the next level – honing their content with better customer data, better technology, and a better developed network, either in-house or outsourced, of content producers.


Creating a Content Marketing Strategy
Content marketing strategy is the set of steps you take to research, create, publish, and promote information that's of value to your audience. Content is nothing more than text, audio, or video that helps people solve problems.

Consumers convert when they're ready. It's that simple. But a content marketing strategy enables you to be there at the moment a prospect decides to buy.

Set your goals - Sailing off to an unknown destination can be both challenging and exciting. When it comes to your business, it's always essential to have a clear objective. Not only will it keep everyone on the same page, but knowing the end goal will help you eliminate unnecessary risks and spending.
Target Audience - The first step to knowing your audience is to find out who is already using your product or service. After all, it's all the data you have that's most likely freely available to you.
Building personas can help you find out more about your audience. You can create a persona based on market research and real data about existing customers.


Keyword Research: - Make sure you have an extensive list of keywords related to your products, services, or brand. Update this list constantly to include new keyword ideas so you never run out of content.
Length of the Content - How long do you want your articles to be? Long-form content often gets better traction in the SERPs because it's considered more thorough. However, if the topic doesn't warrant 5,000 words, keep the content shorter.
Non-Text Content: - Consider creating videos, infographics, and interactive content to work alongside your text-based content. You can embed these pieces in your articles to make them more engaging.
Promotion: - Determine how you will promote your content. Your content marketing strategy for promotion can include email marketing, influencer outreach, and more.
Conclusion -
We've covered a lot of content marketing basics, from what it is to how it can help you.

A content marketing strategy doesn't just spring into existence. It takes time and effort to create.

Content marketing can help your business grow, but only if you make data-based decisions and learn from other brands. Focus on getting your content marketing engine started, then step back and make small adjustments to increase conversions.

Hopefully, this content marketing article helps you with your content marketing strategy planning. If you have some advice or a soundboard for your ideas, we're more than willing to listen, please comment below.