Google Analytics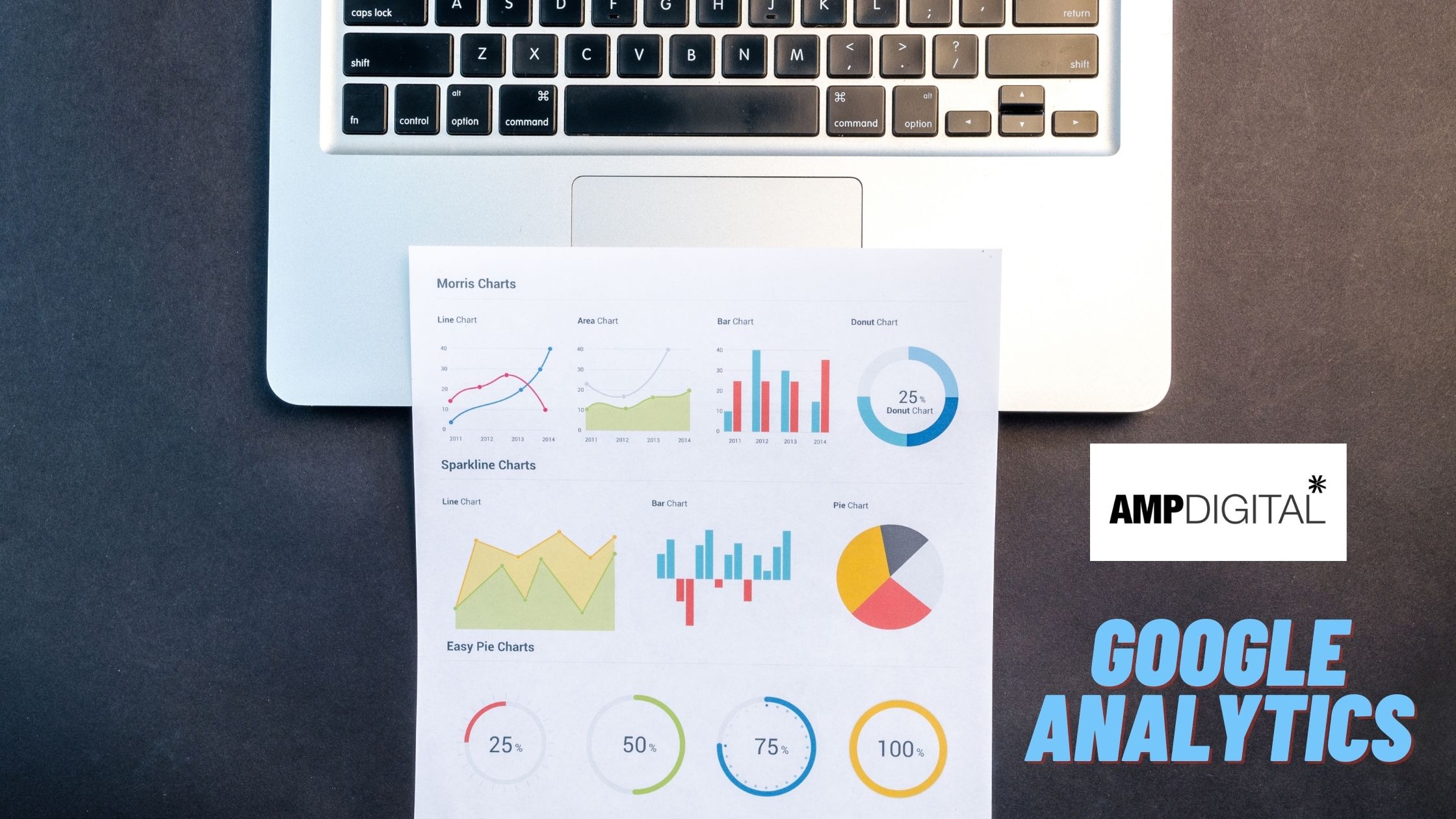 Google Analytics is an analytics tool that gives you an extremely in-depth look at your website and/or app performance. It integrates with all of Google's marketing products (including Google Ads, Search Console, and Data Studio) making it a popular choice for anyone using multiple Google tools.

In simple words, Google Analytics is a free tracking tool offered by Google, and it shows you how visitors use your website.

It can track all forms of digital media and referring upstream web destinations, banners and contextual advertisements, e-mail and integrates with other Google products.

The data provided by Google analytics is designed especially for marketing and webmasters alike in gauging the quality of traffic they are receiving and the effectiveness of their marketing efforts.


What can one do with Google Analytics ?
It's important to note that only the site's owners and managers can see Google Analytics data, so strangers, visitors, and competitors cannot, for example, Access your Google analytics page.

How many unique visitors click on the site and specific pages within it.
How many overall page views go to specific pages ( and the site in general ). Page views are different from unique visitors, since the same person might click on a page more than once.
How long visitors are spending on each page during their visit.
What your Bounce rate is - in other words, What percentage of your visitors are leaving the site after looking at only a single page, rather than following the links to other pages.
Information about your visitors Demographics, including where they are from, and what kind of browsers and mobile devices they are using to visit.
How to Use Google Analytics?
Using Google Analytics might look like a difficult task, but trust us, it isn't. We'll guide you every step of the way.

Create an account, if you haven't already.
Add the name, URL, and industry of the website you want to track.
Get your custom Javascript tracking code that'll allow GA to monitor your site.
Add this code directly after the <head> tag of your site. (More on this below.)
Visit your GA portal and verify the code is working by looking at the "Real-Time reports" section while clicking around on your site in a different tab or on your phone. The report should show at least one visitor to the site (that's you!)
Google Analytics Reports
Once you've created an account and added the tracking code, it's time to see what you can do with Google Analytics.

As you start, you'll arrive at Google Analytics home. It gives you a quick overview of how your website is performing.

For instance, you can see:

Users: how many visitors came to your website (in the past 7 days)
Sessions: how many interactions a visitor makes with your website in a time frame (usually 30 minutes) like viewing a page, clicking a link, or purchasing a product
Bounce Rate: how many visitors hit the back button or closed your website without performing a single interaction (it's calculated through a formula)
Session Duration: how much average time a visitor spends on the website
Active Users right now: how many active users are currently active on your website
Realtime Report

As the name suggests, the Real-Time report gives you insight into what's happening on your site at this very moment.

With the Realtime report, you can:

See how much traffic you're getting from a newly published blog post.
Know if a sale or event is driving views.
Make sure URLs you've just set up are working as they should.
Realtime reports are great for measuring the performance of a recent campaign that you're running, like a sale, free giveaway, or promoting content on social media.

Audience Report

Audience report in Google Analytics breaks down your website traffic. If you want to know the age of your visitors or the device they are using to view your website, you can head over to the audience section.

In this report, you'll be able to drill down and find out more about your audience like Demographics, Interests, Location, Behavior, Technology.

Using this data, you can better understand your audience and then make informed decisions about your website.

Acquisition Report

As you are getting started with Google Analytics, Acquisition reports are extremely useful. It'll tell you how the traffic reaches your website.
Google Analytics will divide your web traffic into four categories:

Organic Search: it's the traffic that comes from search engines like Google or Bing
Direct: this is the traffic that arrives when someone types in your website's URL, opens your website through a bookmark or when Google cannot recognize the traffic source
Referral: it's the traffic that comes from any source other than search engines, such as a link on another website or a YouTube video
Social: this is the traffic that arrives from social media platforms like Facebook or Twitter
Behavior Report

The Behavior Report gives an overview of what visitors do on your website:
In its Overview, it will show you a quick snapshot of your visitors' behavior:

Pageviews: the total number of pages viewed by your visitors
Unique pageviews: when an individual user has viewed a certain page at least once on your website
Average Time on Page: it's the average amount of time a visitor spends viewing a web page on your website
Bounce Rate: the percentage of visitors that only view a single page and leave with interacting with it
Percentage Exit: it tells you how often visitors exit your website's page (or set of pages)

Conversion Report

The Conversions Report gives an overview of how your visitors are (hopefully) converting on your website:

Conversion rate is simply any activity completed by a visitor. It can be downloading a video, buying a product, or subscribing to your newsletter to grow your email list.

If you have a website, chances are you have a goal/conversion you want to achieve for people visiting.This can be different depending on the type of site you run:

Ecommerce sites want their visitors to order a product.
Bloggers want their visitors to stay longer on pages and read to increase their ad revenue.
B2B and SaaS businesses want visitors to sign up to their email list to keep them informed on the latest news and features
Data empowers you. If you don't track things on your website, you're left in the wild and all your decisions will be based on gut feelings. That's not always the best approach.

Google Analytics is a powerful tool that gives you access to a lot of actionable data that you can apply to grow your website. And when paired with other analytics, it's really a must-have for growth.

We hope this article helped you understand how does Google Analytics work.