Amazon: The Journey From An Online Bookstore To E Commerce Giant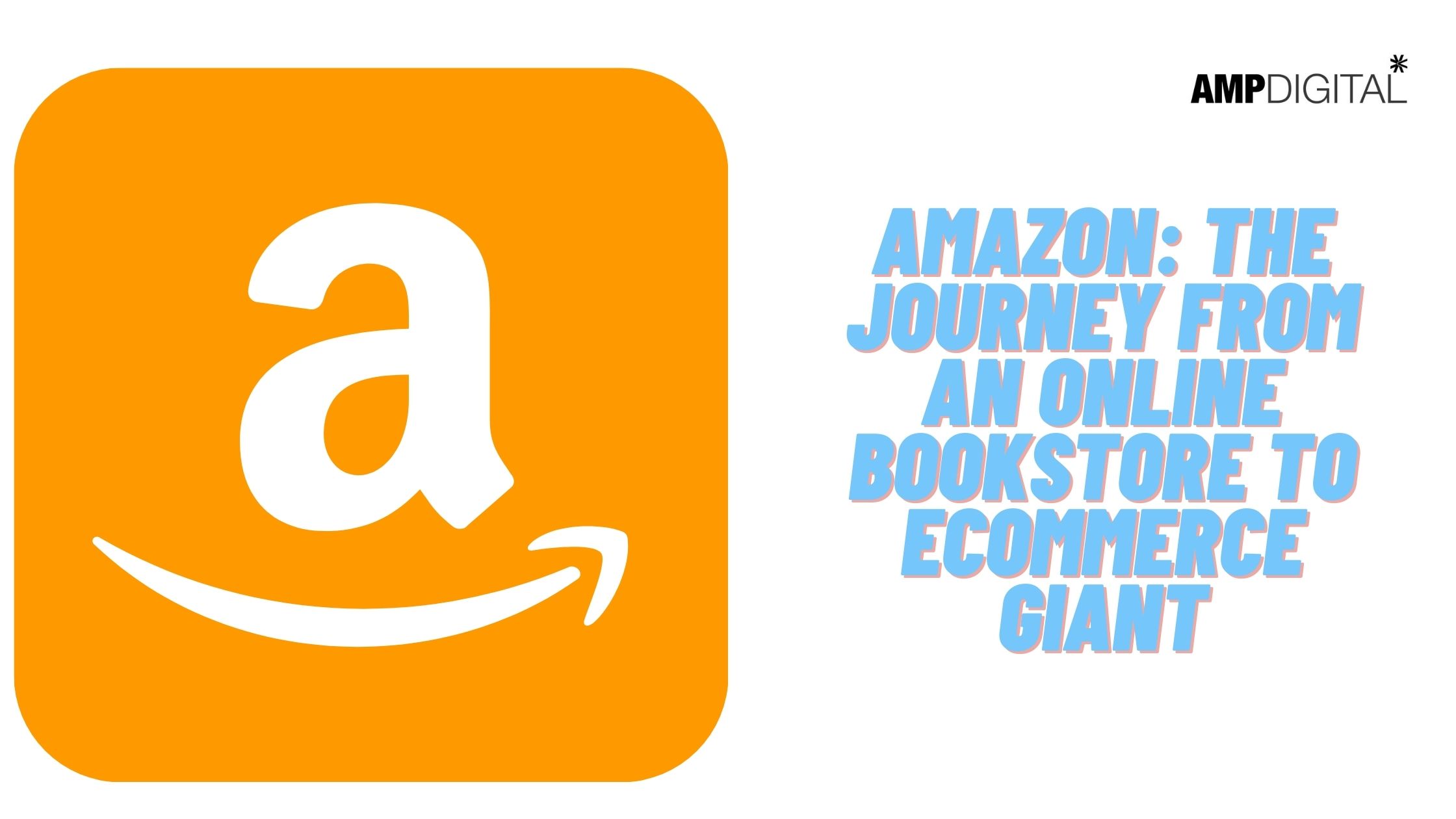 Amazon, the company that shares the name with the world's largest river is today the world's largest E Commerce platform that changed the way people shop today.From clothing to groceries, you cannot imagine anything that cannot be shopped from Amazon. Just like Rome was not built in a day, so did Amazon. Amazon started as an online bookstore & it took it 25 years to be what it is today. With the changing times, Amazon strategically expanded into music and thereafter almost every product we can imagine.


The Early Days

The journey began from 5th July 1994 when Jeff Bezos and his wife MacKenzie opened an online bookstore in Seattle because of the city's reputation as a tech hub and because Washington's small population meant that they wouldn't have to charge sales taxes to most of their customer base. Bezos financed the company with $10,000 from his own pocket. He and his small staff spent their early days working in his garage on desks made out of doors.
15th May 1997, Amazon went public at $18 per share, giving it a valuation of $300 million. Amazon made it clear to the investors that it seeks to beat back tough competition from bookselling giant Barnes & Noble.


The Growth

In June 1998, Amazon expanded its offerings and started selling CDs and DVDs. The music section launched with 125,000 titles — far more than the average physical music store. It also allowed shoppers to listen to song clips as well as view recommendations matched to their mood.

September 1999, Amazon patented its 1-Click technology that gave the company an early advantage by prompting customers to buy more with just one click and allowing the company to collect their data. That same month Amazon allowed third-party sellers to sell used merchandise in what it called zShops (now known as the Marketplace). That sparked a huge increase in the volume of transactions on Amazon.com. Over the first four months, a quarter of a million customers bought something using the service.

In December, Time Magazine named Bezos Person of the Year, dubbing him "the king of cybercommerce." At age 35, Bezos was the fourth-youngest recipient of the distinction.


The Expansion

In November 2002, Amazon announced a partnership with several major clothing companies to offer 400 apparel brands in its online store. Amazon moved far beyond books, with offerings that include electronics, toys, kitchenware, and even magazine subscriptions.

In 2004, Amazon entered China & bought Joyo, the largest online seller of books and electronics in the growing Chinese market at $75 million and renamed it Amazon China. But it could not survive due to tough competition from Alibaba.

In 2005, Bezos announced a $79-a-year loyalty program Amazon Prime that included free two-day shipping on any order.It is still considered one of Amazon's most valuable assets.

Amazon strived to add more products to its basket. It unveiled its Kindle in 2007. In 2008, Amazon acquired audiobooks company Audible that came with a library of 80,000 programs in the United States and Europe. In 2009 Amazon acquired shoe shopping site Zappos for $900 million.


Becoming The Giant

In 2012, Amazon acquired robotics company Kiva Systems to amp up automation at its fulfillment centers, delivering products faster and with less need for human staff.

In 2014, Amazon entered the smartphone market with its Fire phone, which integrated with Amazon's universe of media streaming options. But the phone flopped, forcing Amazon to take a $170 million writedown and cease production the following year.

After being blamed for the decline of independent bookstores across the country, Amazon opened its own physical retail location in Seattle in 2015. In the same year it unveiled its first smart speaker Echo.
After struggling for years in the intensely competitive grocery delivery business, Amazon acquired Whole Foods' 471 stores for $13.7 billion in 2017.

In September 2018, Amazon reached a $1 trillion market cap after Apple reached it earlier that year. Today Amazon has 647,500 employees, occupies 288.4 million square feet of real estate, and accounts for nearly half of online retail in the United States. It operates in sectors ranging from janitorial services to defense contracting. These 25 years of evolution teaches us many things.

Let's checkout what are takeaways from this journey:

1. Farsightedness - Any entrepreneur needs to be farsighted & well aware of the changes that might happen in near future. Jeff Bezos very well understood the importance of the internet & the changes that can occur in the buying behavior so he started with an online bookshop. He knew that Amazon could be thrown out anytime if if doesn't adds more products to his basket so he added a wide range of product to it.

2. SWOT Analysis- A good entrepreneur is well aware of his strengths, weakness, opportunities & threats. Amazon could not compete in the online grocery market. That was its weakness so it acquired Whole Foods.

3. Leave if things are not working- One needs to stop sticking to decisions if they are not working. It's ok to make mistakes & we all learn from them. Amazon's smart phone did not work so it left the smartphone market rather than sticking to its decisions. Similarly Amazon could not compete with Alibaba in China so it left the Chinese market.

4. Reducing Risk - Bezos started with books, added music DVDs, clothing shoes etc. He did not stick to just one or two products. Dealing in a wide range of products made him play safe and capture the market.

5. Customer First - The only way to keep your business going is to keep your customers happy. Amazon offered the most reasonable prices and all products on one platform. It came up with Amazon Prime & started delivering orders even on Sundays.

No doubt why it is the most loved online platform today!