Amazon vs. Flipkart: The Face-Off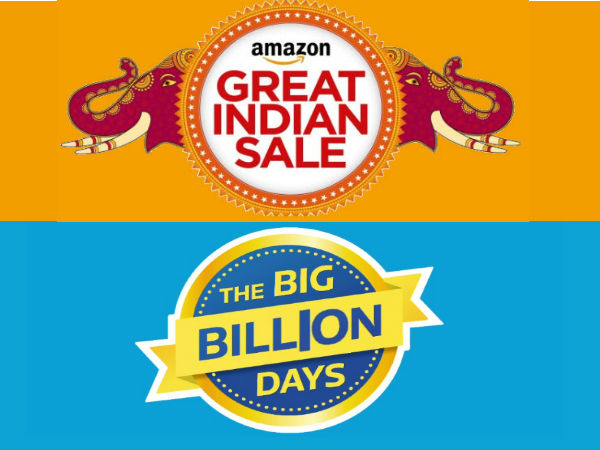 The festival season has begun. Which means that Flipkart and Amazon are again back with their amazing deals and can be seen battling with each other once again, at a festive face-off.
Amazon's Great Indian Festival began on 17th October, whereas Flipkart's Big Billion Days took off a day ahead from Amazon, 16th October, giving Flipkart a slight competitive advantage.
But the question is, which of them performed better?
The chart below is a representation of people's interest in the two of them from the past month.
Source: Google Trends
As we can see that, Amazon was slightly taking over Flipkart before the beginning of October.
Many argue that a possible reason for this could be because Amazon's customer service is marginally better than that of Flipkart's.
Then entered their festive sales. As you can see below, this is when people's interest in them in terms of searches escalated tremendously.
It is said that Flipkart witnessed at 40% growth for its flagship festive sale! In the last five days, Flipkart has already delivered 10 million shipments with over 3.5 million delivered by its Kirana partners. Amazon on the other hand, saw that 91% of new customers who registered in the first two days of the sale were from small towns.
Smartphones, which is the most loved category when it comes to online shopping, witnessed 2.5X business growth at Amazon during the 4-day sale period this year compared to last year.
However, going by the search trends, there is a lot more interest in Flipkart than Amazon.
While one of the obvious reasons include the fact that Flipkart started a day earlier which gave it a competitive advantage, we believe that there might be some more potential reasons as to why people have shown more interest in Flipkart this year.
There are more Cash On Delivery (COD) products available on Flipkart which is the more preferred payment methods when it comes to rural areas. Amazon still needs to up their game in this aspect.
When it comes to the GST process, Flipkart overshadows Amazon in this aspect as well. The process on Flipkart is far more smooth and quick where a business just needs to provide the GST number and the company's name. Whereas on Amazon, the process is rather lengthy and has a lot of hustle involved where you have to create another business account for the same.
However, these are still just assumptions. The festive season has just begun, there are many more to come. Only time shall tell which one of these two did better!