How Affiliate Marketing Can Help Me Earn Extra Income ?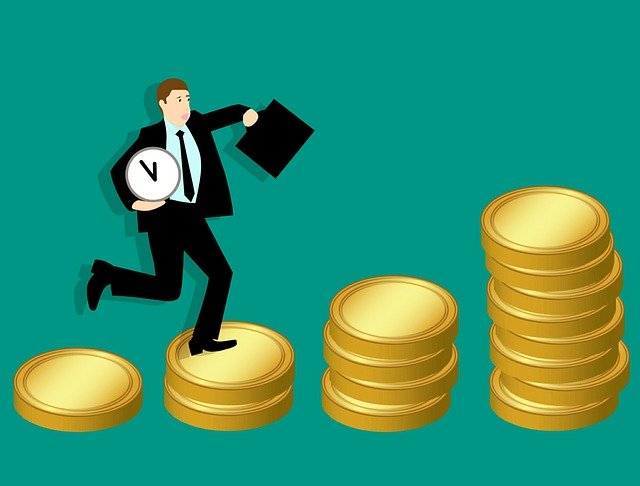 Passive Income
.
.
.
A Dream?...Well, Affiliate Marketing can make it possible for you!

Smart Entrepreneurs always come up with multiple sources of income to reduce the risk involved. One of the best ways today to have a consistent & steady flow of income without much investment of time & efforts is Affiliate Marketing. This blog will talk about what Affiliate Marketing is & how people like you and me can learn the art of affiliate marketing to ensure a steady passive source of income.


What Is Affiliate Marketing?

The best definition of Affiliate marketing is by Pat Flynn who says,


"Affiliate marketing is the process of earning a commission by promoting other people's (or company's) products. You find a product you like, promote it to others and earn a piece of the profit for each sale that you make."


Affiliate Marketing is the oldest form of digital marketing where the product owner increases sales by getting his product sold through affiliates for a commission. If you have a product you can promote your product through so called affiliates & if you don't have a product you can become an affiliate and promote a product of someone else & earn when you are able to sell it.

It is a business model where affiliates promote a product online through blogs, social media platforms or websites. The affiliate earns an income when someone buys the product on his recommendation. Tech giants like Google, Apple & Amazon all have affiliate programs for everyone across the globe to promote their products.


How Affiliate Marketing Model Works?


In most of the cases the Affiliate Marketing Model involves the following parties discussed below:

Affiliate: This is the person involved in promoting a product of some other party to earn a revenue or commission. This mainly involves social media influencers, bloggers or vloggers. They get a commission based on the volume of sales they have generated from the references.

Merchant: The merchant is actually the owner of the product. He gives commission to the affiliates on the sales. Example Amazon is a merchant for the affiliate program it runs to promote its services.

Network: Network are the middlemen involved in connecting the merchant & the affiliate. In most of the cases the affiliates are in direct contact with the network & not the merchant. The network is responsible for taking care of the payment activities between the two.

Customer: The customer is the party that ends up buying the product from the affiliate. He may or may not be aware of the tie up between the affiliate & the merchant.

The entire model works on commission basis. The merchant gives the affiliate a link with a unique code. The affiliate promotes the product through blog, social media etc through that link. The merchant keeps a track of the number of clicks or conversions from the link & pays the affiliate according to the contract between the two.Thus, this is a win-win business model that helps the merchant generate more revenue & the affiliate to earn a passive income in form of a commission.

How Can I Earn Money From Affiliate Marketing?

Affiliate Marketing is a quick start way to earn income without any initial investment or setup. Here are the Top 4 Tips To Start Affiliate Marketing:

Choose Your Niche

Select a niche you are passionate about. You will be the main content creator. So, you can only create content or build a story around a niche you are really passionate about. It can be food, dance, beauty etc. Pick a niche that is profitable. It is better to choose a niche that has products with high demand or that pay high commission to the affiliates. It is always better to go for a niche that is less competitive.


Choose A Platform

The second step is to build a social media platform or channel. It could be a website, Instagram, Youtube or anything. After you have decided a platform build & work on optimizing the platform. If it's a website, improve its SEO. If it is a social media platform try engaging more audience, seek more followers and start generating good content. To promote a product you need to have an audience to see & buy it.


Research Affiliate Programs

Once you have decided your niche and your platform, find an affiliate program you want to associate with. It can be a small business or a tech giant like Amazon or Flipkart. You can go for a physical product like kitchen appliances, electronics, etc or even services like digital marketing courses etc.It is always good to go for a product that has a high demand and has less affiliate competition. It is always better to go for a program that offers high commission & revenue.

The best Affiliate Marketing companies in India today are Flipkart Affiliate, Amazon Affiliate, MakeMyTrip Affiliate, vCommission, eBay etc.


Drive Traffic To Your Affiliate's Site

You can work on SEO by targeting the right keywords & building backlinks. It is always better to build an email list to connect with the audience. You can ask people to sign up to your website for newsletters or updates. You can even go for paid ads but that will ultimately reduce your profits.

It is always suggested that you build your platform so that people can rely upon you or trust you and then go for affiliate marketing. It makes no sense to go for it if you don't have followers yourself.


Affiliate marketing is a time consuming process. It doesn't happen in a day. Building trust in your audience takes time. But once you get a hang of it you can really make big passive money from it.