How Are Brands Innovating Amidst Pandemic ?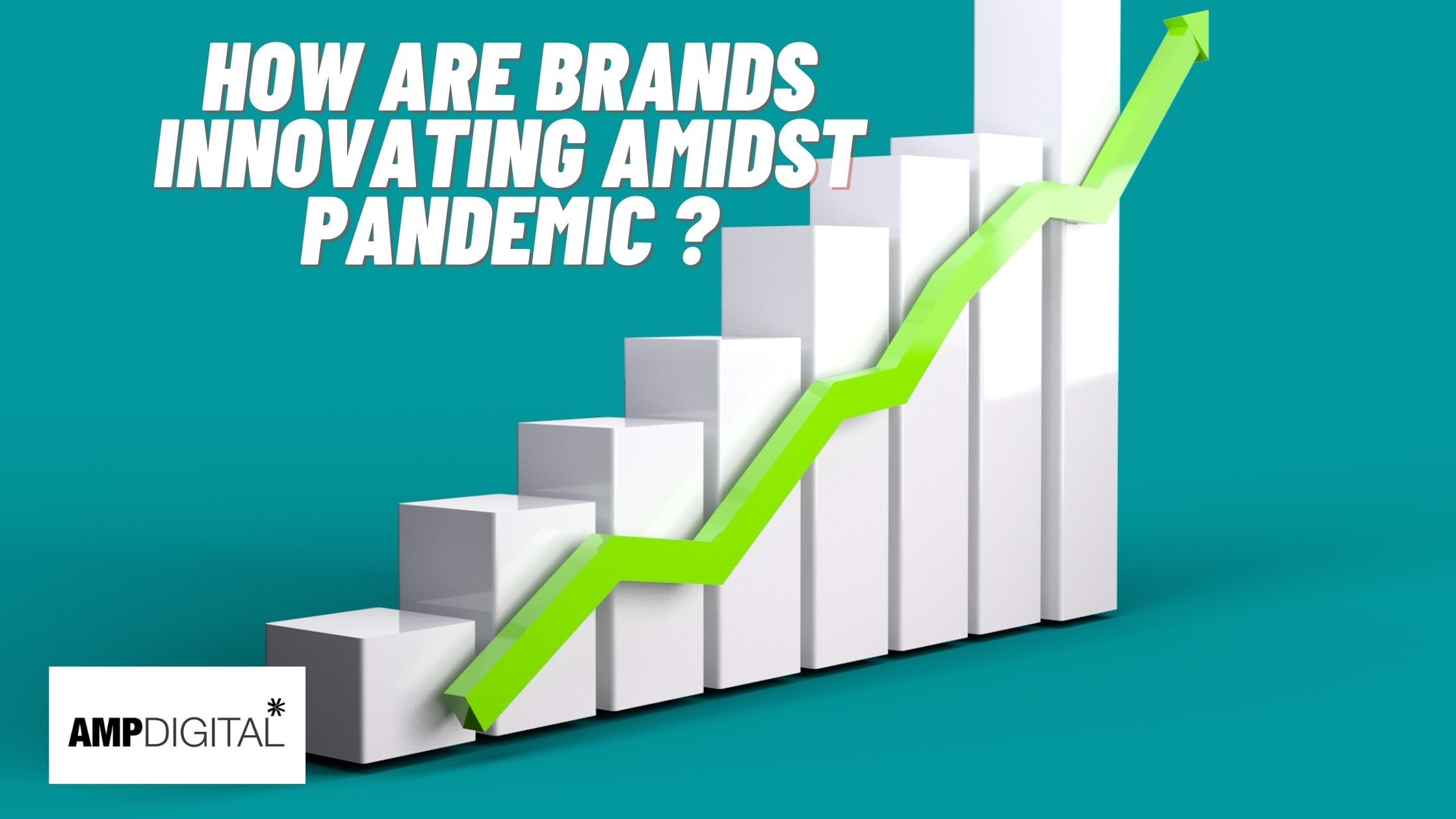 The Current Pandemic has impacted businesses across the world due to social distancing guidelines imposed by many countries. Interestingly, entrepreneurs and businesses have surprised us with great innovative ideas to operate businesses like most of the alcohol industries have shifted their operations to manufacturing sanitizers. Many airports have been converted into a drive-in movie theatre. Businessmen and donors have set up Rice ATMs that dispense free rice at several cities across Vietnam.

Here are a few notable ways businesses and brands have tried to serve their customers innovatively:


New Product development during the crises - Online dining / clubbing experiences, hand sanitizers, PPE & Masks

1. Online Clubbing experience - With the bars, clubs & pubs shut the alcohol industry has found new ways to entertain its regular visitors & increase its revenue. JD.com and Chinese music label Taihe Music Group have partnered to create an online clubbing experience, bringing in major alcohol brands like Budweiser, Rémy Martin, Carlsberg and Pernod Ricard for the experience. JD.com hosts a three-hour show every week during which participants can purchase imported alcohol brands directly from the livestream.

2. Hand sanitizers - Most of the alcohol brands have shifted their operations to manufacturing hand sanitizers amidst the pandemic. Bacardi Limited has committed eight of its distilleries from around the world to help produce hand sanitizer for local communities. In total, the distilleries will create tens of thousands of gallons of sanitizer to local organizations and emergency responders.

3. PPE & masks - Many companies have started manufacturing PPE & masks apart from their regular operations. For example CEAT Tyres have decide to make foray into PPE segment, launched S95 mask.

4. New products- Amul has come up with Panchamrit to be used in temples & Poojas and avoid the use of loose Prasad amidst Covid. It has also come up with Haldi Doodh & Haldi Icecream to boost immunity.


Media & Entertainment Innovation - New content on OTT (at home), family friendly programming, and drive in theatres.

1. New Content - The closure of major entertainment destinations, like theme parks and movie theaters, have forced companies in the media industry to find new ways to offer their experiences and content at home. Walt Disney Company, has made Frozen 2 available in the US and internationally on its Disney+ subscription streaming service three months ahead of schedule.

2. Less Data Usage - Netflix, Amazon Prime Video, and some others have reduced their video quality in order to offer a smooth viewing experience at least during the lockdown period.

3. Family Friendly programming - Amazon has made family-friendly and programming for kids available for free streaming on Prime Video as a result of the COVID-19 health crisis, which has people trapped at home.

4. Drive in theatres - With social distancing mandatory in the United Arab Emirates to help curb the spread of the virus, VOX Cinemas has come up with drive in theatres that will be limited to two per car at the open-air venue, which opened on Sunday and can accommodate up to 75 cars at a time.


Innovation in Restaurant Industry - Glass partitions, social distanced queues, drive thrus.

1. New Interiors- The restaurant industry is back with new innovations during the covid times. The iconic Park Street's restaurant Mocambo's interior in Kolkata will appear to be different due to a 5 feet glass partition separating tables. In addition, 50% of tables will remain vacant at all times to keep up with the norms. Other interesting measures include: options to place an order on phone from the table, virtual instruction cards to inform guests about the new guidelines, a marked waiting area for those queuing up at the entrance door, quicker delivery of food.

2. Drive Thru Cafe - Starbucks, the world's largest coffee shop chain, will embrace the drive-thru lane at 80 percent of all its new U.S. cafes.
Seattle restaurant Canlis has transformed into three pop-up restaurants: a drive-through burger joint, a bagel shop, and a "family meal" delivery service to serve the customers amidst the pandemic.


Education & Innovation amidst Covid - Shift to online tutoring, news Apps like Google's Read Alone, & new scholarships and training program

1. Shift to Online tutoring - With schools, colleges & universities shut during lock down, many businesses have come up with innovative education ideas. Delhi based White Sepal helps traditional learning institutes adopt technology services to keep going after lockdowns with the latest classroom technology and seamless fee payment, in addition to conducting live classes. It also offers special services like Tutoreal, an analytics-driven assessment platform.

2. Development of New Apps - Google's Read Alone app helps children learn to read remotely by giving them verbal and visual feedback. It also launched a new augmented reality feature that brings virtual animals into kids' rooms. AR Animals enables smartphone users to bring select animals right into their home for a virtual safari.

3. Scholarships and skilling programs - Companies have even worked for training & developing for job seekers . Microsoft launched a digital skills initiative, making available its educational content, to help those hit by COVID. Similarly Google had come up with 1,00,000 scholarship programmes for various professionals in America.


Social Good & Innovation - office space for homeless, products for fund raising, rice ATMs

1. Sharing office space with homeless - Companies are not just planning to increase their revenue but also taking care of their employees. Google created a COVID-19 fund that allows temporary staff and vendors globally to take sick leave if they come down with the virus. Amazon opened headquarters to homeless families in Seattle serving 200 people.

2. Making fund raising easy - To gather funds for COVID-19, Instagram has launched a new fundraising option within Instagram Live, which enables users to raise funds during an Instagram Live stream. Facebook, on the other hand, has added a new feature to its fundraising options in order to enable business owners to create personal fundraisers to call on their customers for support.

3. Contactless food dispensers - For unemployed people in Vietnam, businessmen and donors have set up Rice ATMs that dispense free rice at several cities across Vietnam.


It is truly said necessity is the mother of invention and we can see it bear out in real time during the pandemic. No doubt the pandemic has negatively affected the economy but we cannot deny that it has helped businesses innovate, grow & satisfy their customers like never before.