How Can I Become A Content Marketing Specialist?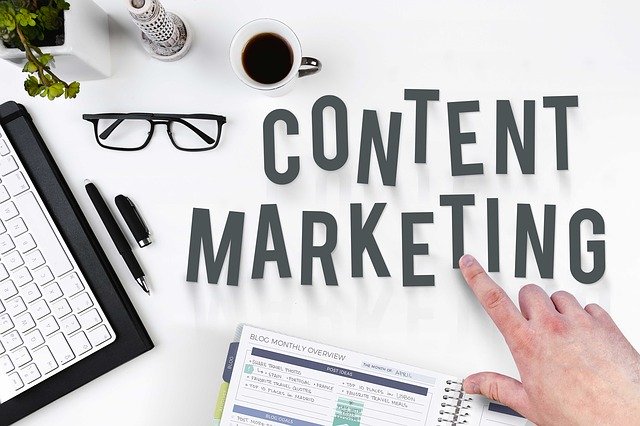 The Covid -19 crisis has opened gates for thousands of digital marketing jobs across the globe leading to a job spike for content marketing specialists. Bill Gates quoted "Content is King" in 1996 much before the world had witnessed that writing great content and marketing it can be an integral part of marketing campaigns.

Content Marketing is not a skill learnt overnight. It takes years of practical experience to become an expert in this field. This guide will help you to become a content marketing specialist from scratch.


Who is a Content Marketing Specialist?

A content marketing specialist is the person responsible for writing, editing, and developing content for digital campaigns take it social media, Google Ads, Youtube or any digital ad campaign. A content specialist performs the following tasks:

Understanding the target audience & deciding what content will attract more engagement
Researching and writing the content
Customising the content according to various platforms
Marketing the content to bring more traffic to website or any other platform
Using content as a tool to drive sale & revenue for the company

Content Marketing is not just blogging or simply throwing your words but using content to drive traffic with the motive to generate revenue.


How Can I become a Content Marketing Specialist?

To start your career as a content marketer from scratch you need to follow the following steps:

1. Build Your Writing Skills


If you want to become a content marketer, you will have to improve your writing skills. It is utmost important for you to have a command over the language. It is not necessary that if you have good english then you can become a content marketer. You need to have good marketing skills, business communication skills to succeed in the career. You can initially start as a copywriter where you will be given lots of text to write. One more way you can enhance your writing skills is by reading other blogs or books related to your chosen niche. This will help you understand the language of blogs and other content forms.

2. Develop Your Keyword Research


You should have a good understanding of keywords and how they help you get traffic while searching them. You should know how keywords work & what is keyword density. There are many websites that help you in searching the right keywords for any topic. You can also search them on Google trends. You must build your expertise in finding the right keyword and utilising them to optimize your content.

3. Learn Basic SEO Skills


You don't have to become an SEO expert to become a content marketing specialist but you should strive to learn SEO copywriting skills. SEO copywriting is the process of writing content that search engines can understand. You do not have to find the keywords and stuff them in your content but you have to use them efficiently so that your content becomes both user friendly and search engine friendly. There are many things you have to learn like adding keywords to the title, url, keyword density and providing backlinks. You can learn these skills by initially going for a good online course and then going for a live project or internship for the same. You can join Amp Digital SEO course by Ex Googler & Top 100 Digital Marketer Amitabh Verma.

4. Start Your Own Blog


You can become an expert only if you apply what you learn. Online courses and certifications will tell you what to do but it is only you who can actually apply them. The best way to get a hang of it is start writing your own blog. You will learn alot when you write your own blog. You can make mistakes and learn from them . You can analyse how your blogs are growing organically using Google Analytics. This will help you build your personal brand and can enhance your resume. Just analyse which domain you are passionate about whether its sports, beauty, cooking etc and start writing blogs on it. There are many free websites where you can post and promote your blogs like bloggers.com or wordpress. This is the best way you can learn this skill.

5. Offer to Work Under An Expert


Once you get an idea of how things work you can go for an internship or live project under an industry expert in this domain and offer to work to gain knowledge. This will help you learn more about the domain and you will be corrected and guided whenever you make a mistake. Internships are the best way to learn, develop & grow. You can offer to work as a freelancer or even join a content marketing agency for that sake.

6. Keep yourself updated with the current trends


Learning is an ongoing process. Even if you have done several certifications and have had several years of experience you should keep yourself updated with the latest developments and trends in the dynamic digital marketing world. You should attend digital marketing seminars, conferences & workshops. These places help you build a great network circle and know the current happenings in the digital world. You should keep yourself updated by reading digital marketing news, magazines, newsletters & blogs that are freely available on the internet. You can visit newsapp.io for the latest trends in content marketing, SEO, social media trends & digital world.


You cannot learn all this in a month or two. It takes years to develop an expertise in any domain depending on your dedication, time & effort. Following these steps will help you in becoming a content marketing specialist.