How Facebook evolved from a college experiment that changed the world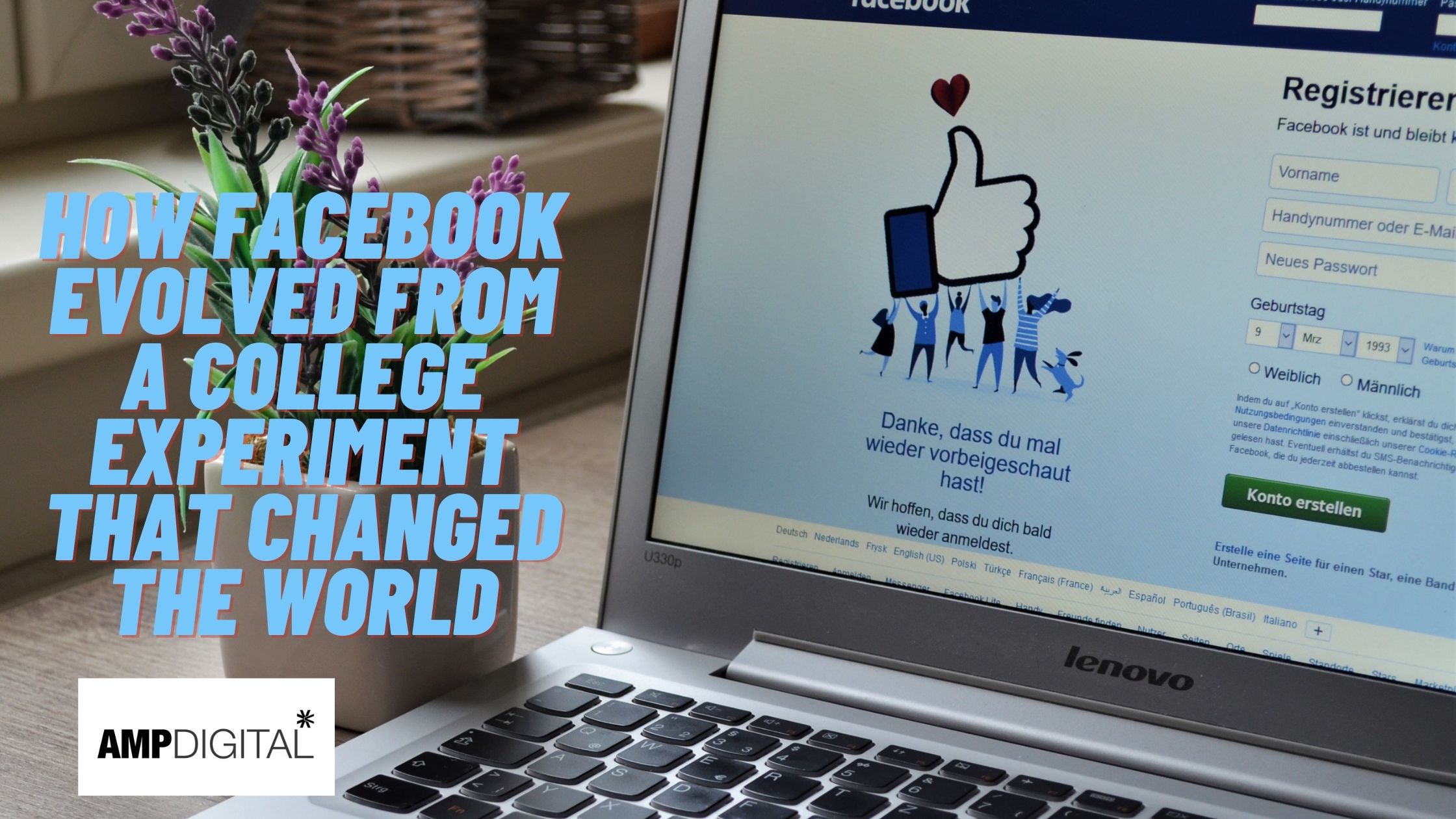 Facebook was not born out of a multi dollar investment but a small experiment in a Harvard dorm room by Harvard sophomore Mark Zuckerberg. Zuckerberg was just 19 when he created a website Facemash where students could vote which of the randomly selected Harvard students is attractive. Facemash was eventually shut down but it inspired Zuckerberg to create a campus-wide social network.

It was within three months that Facebook was launched on 4 February 2004 for all Harvard students as a digital directory featuring photos & basic information to build a social network. Within the first 24 hours of existence Facebook attracted 1200-1500 sign ups from fellow students. A month later Facebook was opened to students of Yale, Columbia and Stanford & soon it became a phenomenon across college campuses in America.

In June 2004, Zuckerberg left Harvard & moved to a rented accommodation in California to work on Facebook. It was then that Facebook lured an investment of $500,000 from PayPal co founder Peter Thiel. In September 2004 Facebook added "The Wall" feature where friends and fans could post public messages on the user's wall. This feature attracted millions of signups on Facebook. On December 1, 2004 the company that was born out of a mere experiment crossed 1 million active users.

In the year 2005, Facebook for the first time opened gates for high school students & later on lowered it's age limit to 13 years. Facebook's popularity attracted big money when Microsoft purchased a 1.6% share of Facebook for $240 million.
Over the years, Facebook acquired Instagram for $1 billion in 2012 & Whatsapp for $19 billion in 2014. And since then the experiment that started in Harvard dorm never stopped & continues to grow & add new features for its users.

The social media giant works on five principles:
Give People a Voice
Build Connection and Community
Serve Everyone
Keep People Safe and Protect Privacy
Promote Economic Opportunity

Today, Facebook is not just a social networking platform but a tool that helps businesses grow, create jobs & strengthen the economy with more than 160 billion businesses using Facebook app to connect with their customers.


The Facebook story is a source of inspiration for many budding entrepreneurs who wish to start their own venture. Despite being a hot apple amidst various controversies, Facebook continued to grow & evolve. Zuckerberg was persistent & strategic to give the company the right direction and harvest every opportunity.

What can we learn from Facebook's experience of building a world class business ?


If you are living your student life & have a business plan, execute it without worrying about limited resources & skills. There should be a start somewhere.
Analyse the opportunities around you & if there are none make an opportunity for yourself. Today, many businesses have transformed their ways of doing business amidst this pandemic. Most of them have gone online and flourished while many are dealing with products & services that are in demand nowadays like designer & printed masks, sanitizers, online classes, home delivery services, etc.
Have a growth & hacking mindset and keep on improving. Facebook did not stop innovating. Even today it surprises its customers with amazing features and convenient UI.
Never giving up.We often lose heart when we don't get desired results but it took Mark Zuckerberg sixteen years with roller coaster rides throughout to make Facebook what it is today!
Ready to startup and make an impact on the world ?