How Social Media Keeps Small Businesses Alive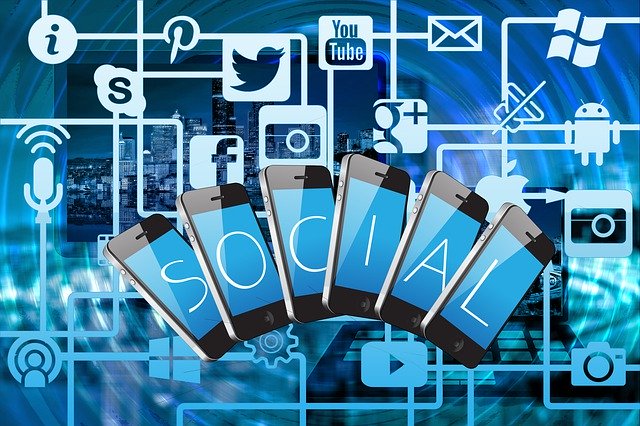 Social Media can be a great way to connect with your customers. If done the right way it can skyrocket your revenue. Some businesses are completely based on social media. Here are some strategies that will help you nurture your business and connect to your potential customers.



1. Create your presence

If you are missing on social media, you are missing in people's minds. It is very important to mark your presence to build trust in the minds of your customer. Make sure you have a page on Instagram, Facebook & Twitter where people can find & connect with you.


2. Plan according to your objectives

You have to chalk down your social media objectives & strategize your content around that. You should be crystal clear about your objectives whether it is to sell a product, increase followers or get traffic to your website. Plan your content accordingly.


3. Increase your followers

Believe it or not, the trustworthiness of your page depends upon the number of followers on your page & the number of people who like your content. Make sure you use the right hashtags & strategies to bring relevant followers to your page. Remember your must target relevant followers who are interested in your content or are willing to buy your product. Avoid buying fake followers as that might not help you in the long run.

4. Be Unique

Almost every business targets social media but you have to get above the noise. You must decide what unique content can excite your followers and build your brand. Example Chobani Yogurt not only posts the different kinds of yogurt flavour it offers to customers but also various recipes of dishes that can be made out of Chobani Yogurt.


5. Connect with your customers

Social media is a great platform where you can engage with your customers, know their needs, get their feedback & build a database that can be referred for decision making. Make sure you reply to all comments & messages. You can know what they feel about your product or how much they will rate your services by way of stories.


6. Make your page look more appealing

Attention span is very short, so add more pictures and videos to make an impression. You may use a colour theme and play around it. There are many designing tools you can use to make engaging posts. You can make your customers your influencers by asking them to post your product on their social media if they like it.


7. Dominate on one platform

You should have a page on diverse social media platforms but analyse closely where your customers spend most of their time and be dominant on that platform. Make use of stories and try posting daily to occupy a place in your customer's mind.


8. Consistency is the key

To get more engagement you need to post regularly. Try posting stories, videos regularly. You can schedule your post using various free applications available. Just remember the more they see you, the more they will remember you.


9. Map your progress

The last yet the most important step is to analyse your insights & map your progress. See which platform is working best for you, check which time is best for you to post, take a note of the content that does well for you and try coming out with similar content. It is very important to closely analyse the insights on a weekly basis to know where you are doing good & where there is a scope for improvement.