How to Sell More Using Facebook Ads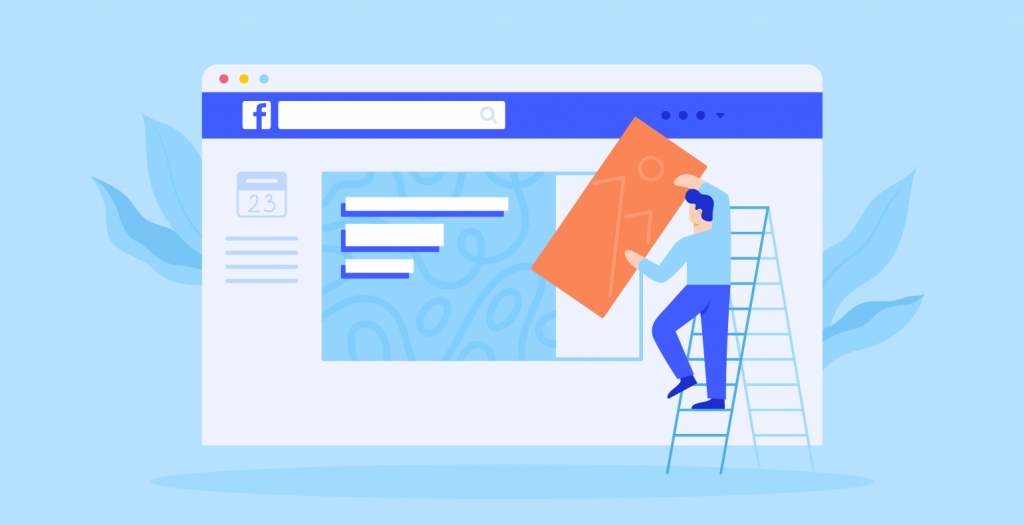 It's festival time and many people are looking to buy gifts, home improvement items or fashion/clothing during this time. So, how do you attract their attention and sell more to them?
Facebook ads provides us with an effective ads platform to reach out to our target audience, build awareness and sell more of them. But you need to understand the Facebook platform to get the most out of it.

Therefore, here are some tips to sell more using Facebook ads.


Don't make any changes during the 'learning phase'

The learning phase of a Facebook ad is the period when the delivery system still has a lot to learn about an ad set. Usually, during this period the performance of an ad set is very low. However, you should not rush to change things. An alteration to the ad would make it re-enter the learning phase all over again.
Essentially you should not make changes to the following elements of your ad set:
a) The image of the ad set
b) The text and the caption of the ad set
c) Targeted audience of the ad set

Instead, you should believe in the process and wait until your ad set is out of the learning phase. It usually takes a week or so for this to happen.


Use visual and attractive images

Based on recent research, people consume images 60% more than textual content. Therefore, it is very important that your images have the power to attract potential customers.

You should use photos that are of high quality. An important thing to note here is that you should not use watermarked images. You can hire a professional photographer to click pictures that truly represent your brand and your product.
Also, see to it that your image is aesthetically appealing. To make it look aesthetic, you could choose a colour scheme that matches your brand.


Keep refreshing your ad content.

People get bored very easily. Especially, when you are retargeting them using the same old ad again and again.
In order to maximise sales, you need to keep your ad content fresh. That is how you will be able to get more conversions.

To do this, you can use different images, CTA's and captions in order to ensure that the ad set does not become stale.
For example, let's say you own a fashion boutique. Since the festive season is approaching, you can show ethnic wear for multiple purposes such as, for Diwali, Dussehra, etc.

However, make sure that the changes you make are aligned with the ad's objective and show the same product or service that you want to sell.


Segment your audience into different ad sets.

Detailed targeting on Facebook ads is the key to your ad set's success.

However, don't try to target your entire target audience in just one ad. Instead, create different sets of the same ad targeting different segments of your audience.

Let's take the fashion boutique example again. In this case, your audience would be segmented on various basis such as age, gender, locations, interests, etc.

Therefore, create an ad for each of them. You can have a separate ad targeting women of age 30-45 and separate ad targeting men of age 30-45, and so on.


Keep experimenting.

If you find that a particular ad set is not converting your potential customers into your actual customers, you need to start experimenting more.

Don't get disheartened thinking that the problem lies within your product. It doesn't, you just need to try out different ways of portraying your ad in such a way that it is able to drive sales.

You could do this by testing different campaigns that promote a different message for the same product. You can change your captions and try to create ones that are benefit-oriented and give solutions to people's pain points.
You can also try out different landing pages for this purpose.


Focus on your CTA.

CTAs have immense convincing power that will make people click on your ad and eventually, help you get more conversions.

You need to add a CTA in your ad copy as well. While Facebook gives you predefined CTA's to choose from, you can create your own creative ones for your ad copy.

Make sure that your CTA causes urgency in people's buying decisions. For example, if you are talking about a workshop, you can use phrases such as, "Reserve your spot today!" or "Hurry! Limited seats left", this would create a sense of urgency and also FOMO (Fear Of Missing Out) in the minds of people and rush them towards making a purchase there and then.
Bonus tip: Your CTA should always have an offer. This would urge them more towards making a purchase.
Conclusion:

Facebook advertising can help you find prospective customers and turn them into long-term buyers.
No matter how well your ad is performing, you always have the scope of further optimising it to perform better.
Your ad set's performance is solely dependent on the strategy that you use to run them.
By using the tips mentioned, you will be able to make your ad sets more powerful and increase the number of conversions.