How WhatsApp Evolved To Become The World's Most Popular Chat App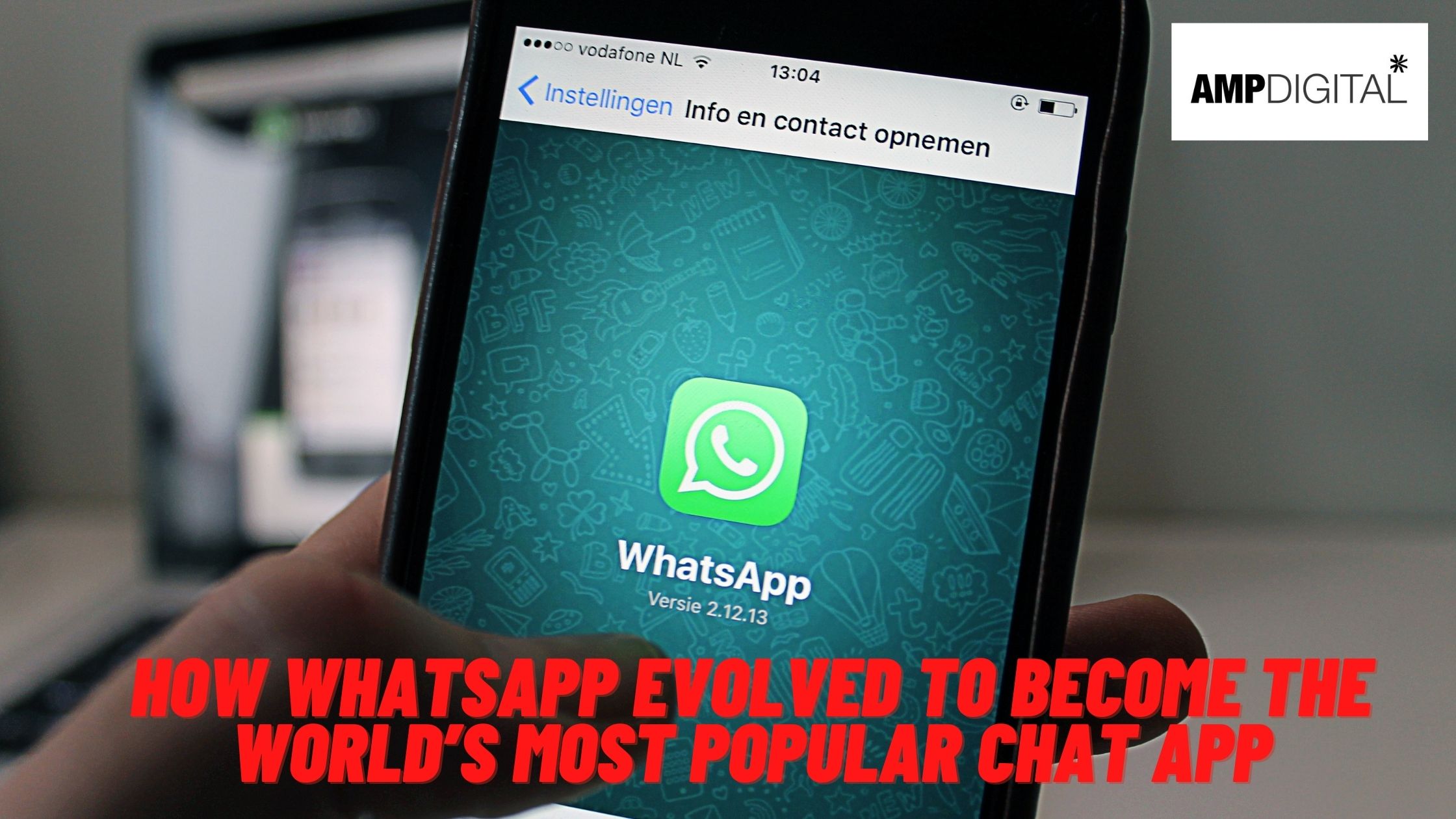 WhatsApp was born as a small messaging application that won over giants like iMessage, WeChat, Facebook Messenger, Snapchat, LINE, Kik Messenger, Kakao-Talk and many others – while operating with a staff of only 50 employees.WhatsApp was conceptualized not by college students but by people who were in their thirties and had a stable job with Yahoo.Even after 10 years of existence, the company still boasts its no ads or games making huge revenue.

Let's throwback & learn how the biggest messaging app across the globe evolved over the years.



The Origin

WhatsApp was founded by Brian Acton and Jan Koum in 2009 after they left their job at Yahoo! They wanted to build a messaging app that showed statuses next to the individual names of the users.Koum succeeded in developing the iOS application and incorporated the 'WhatsApp inc.' in California on 24th February 2009. He named it as 'WhatsApp' because it sounded more like what's up which aligned with the idea of statuses.

Soon, WhatsApp was made available for both iPhone and Android users. Although it initially started as a messaging app, it soon evolved into a photo and video sharing app by the end of the same year.



The Growth & Acquisition

In 2010, WhatsApp introduced Location sharing feature on its app which allowed its users to share their immediate location with their friends and family. In 2013 the messaging app launched a new feature WhatsApp groups for group conversations. In February 2014, Facebook acquired Whatsapp for a whopping $19 billion and left everyone wondering about such a valuation of Whatsapp. The reason was Whatsapp was the biggest competitor of Facebook Messenger and it even surpassed Facebook's subsidiary when it came to the engagement rate.



The Innovation

April 2014 saw WhatsApp achieving its first milestone by hitting the 500 million users mark. The same year, WhatsApp also introduced the 'Read receipts' or Blue ticks feature which generated quite the buzz throughout the year and still does.In January of the year 2015, taking a leap mobile phones, the instant messaging app rolled out WhatsApp Web for desktop users.

In 2016, the app said that it achieved another milestone that year by hitting in 1 billion users every month and also rolled out the much-needed end-to-end encryption to allow users a safer experience. The video calling feature too made its debut at the end of the year.

In 2017, the WhatsApp for Business application was launched which let businesses create their business profile on WhatsApp for free. The application let businesses add important links to profile like links to their website or Facebook page, set up autoresponders and even provided the possibility of linking landline numbers with WhatsApp.This free application proved out to be a great add-on to enhance the customer relationship management for small and medium enterprises and millions came on board.The company also launched WhatsApp payments at the time where it partnered with multiple banks in India and made sending money through WhatsApp as easy as sending a text.

WhatsApp built a strong 1.5 billion user base in January 2018 and also rolled out WhatsApp stickers and WhatsApp Group calling.

Today, WhatsApp supports more than two billion users around the world. It is one of the most popular & convenient messaging apps so far.


Let's checkout what can we take away from its success & transformation:

1. Innovation : WhatsApp has been innovating & upgrading since the time it was born . It came up with the WhatsApp group feature, video calling, WhatsApp for business, etc. Marketing & innovation are the only things that can help business survive.

2. Simplicity: No other messaging application can be more simple than WhatsApp. Even after updating with new features the UI has been very easy for the users. It has never bothered the customers with advertisements or banners.

3. Analyse your Micro & Macro environment: This is the first thing that is taught in a B-school. Analysing the ever dynamic environment within or outside your business that can affect your performance is very important. It is this environment that gives you opportunities or poses threats.

Ready to startup and make an impact on the world ?