How Zomato Evolved Over The Years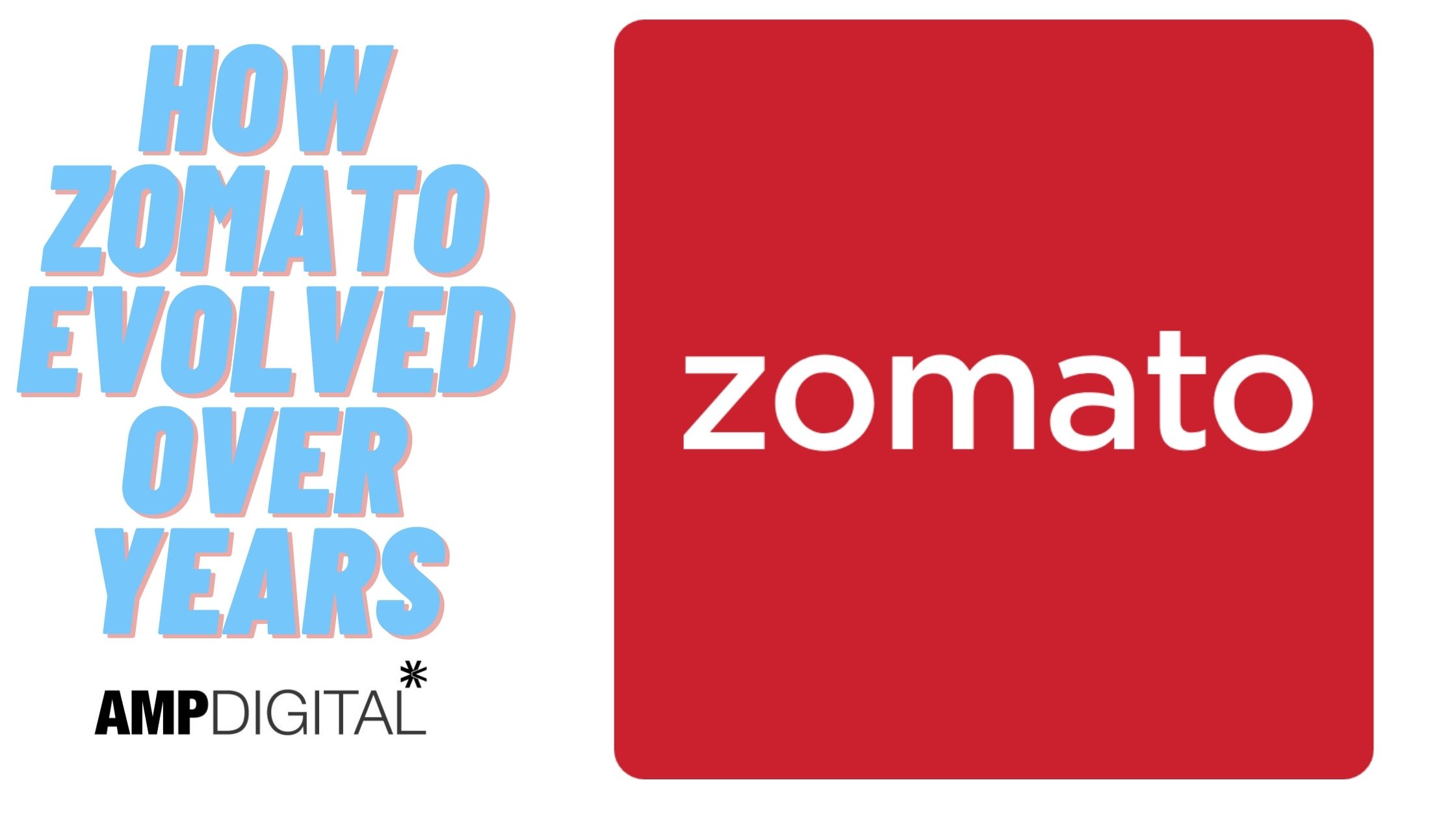 Like many other startups, the journey of zomato is also a rollercoaster ride with many ups and downs. Every business exists to solve a problem or fill a gap. So did Zomato, which was born as 'Foodiebay' in 2008 as a digital directory for food menus from various restaurants across New Delhi. Let us time travel the journey of the Indian startup that changed the way people order food today.


The Beginning

Zomato initially started as Foodiebay in July 2008 by two IIT Delhi graduates Deepinder Goyal and Pankaj Chaddah. The idea struck them when they noticed their colleagues often hunting for paper menus of various restaurants to order food. They thought of converting these paper menus into a digital directory making it easy for people to order food.

In just nine months Foodiebay became the largest restaurant directory in Delhi NCR with contact deals of the restaurants & their menu cards. In 2010, Foodiebay rebranded itself as Zomato to expand its operations outside Delhi. The word Zomato was thought quite apt to their business with its name similar to Tomato & the red tangy colour of their brand similar to that of the most loved Indian vegetable that has its place in almost every Indian recipe possible.


The Expansion

The support from multiple investors helped Zomato expand in other metropolitan cities like Pune, Ahmedabad, Bengaluru, Chennai, and Hyderabad.By 2012, Zomato expanded its operations overseas in Sri Lanka, UAE, Qatar, South Africa, UK, and the Philippines. Year 2013, saw Zomato expanding to New Zealand, Turkey, and Brazil.

During this time Zomato had worked intensively on its application & its operations and backend. The company had started acquiring foreign competitions to expand in the overseas markets.In 2014, Zomato acquired Gastronauci, Poland's restaurant search service, and Cibando, an Italian restaurant finder. In 2015, Zomato made its biggest acquisition — US-based online table reservation platform NexTable.

2015 witnessed Zomato's falling revenue when it had to lay off many employees. The company recovered by acquiring MapleOS that helped it to expand its database and operations. The acquisition also helped Zomato to add mobile bill payment to its services.


The Innovation

Today Zomato that started just as a directory and expanded to food delivery services has innovated to give a new customer experience. Zomato started its Zomato Gold campaign that changed to Zomato Pro. It would get members benefits like buy one get one free on drinks & food, delivery priority etc. This helps the orders to be delivered 15-20% faster than what users experienced earlier.

Zomata tried to overcome its supply deficiency through cloud kitchens named Zomato Kitchen. This is an initiative that drives supply by enabling small players to supply food. Restaurants that will be listed on Zomato will be provided real estate and a built kitchen with all equipment. The food brand would just walk in and use the infrastructure to deliver.

Currently, Zomato is working on using drones for delivering food mostly in big cities.Today, this Gurugram based Unicorn has presence in 170 cities and about one lakh restaurants live on its app. The unicorn has high hopes to expand and beat its rival Swiggy in years to come.


Here are some takeaways from Zomato's journey:


Finding Opportunities: You have a thousand opportunities around you but you have to analyse them. The founders of Zomato found a gap and built a business model around that. The analysed the need for online food delivery service with the menu of the restaurants to order food from.

Strategy: Zomato from the very beginning has been coming up with growth strategies like acquisitions, investments and tie ups. It knew the importance of expanding before it was crushed by its competitors.

Stakeholders interest: A business today cannot work without collaboration. It has to cater the needs of the customers and the stakeholders as well. Zomato has been working to revive restaurant chains by bringing them live on its app. It has also come up with cloud kitchens to serve those restaurants that lack the equipment and facilities to growing customer demand.


Hope you enjoyed the Zomato journey! Are you ready to give wings to your business plan?