Nike's Secret To Success On Instagram In Building A Community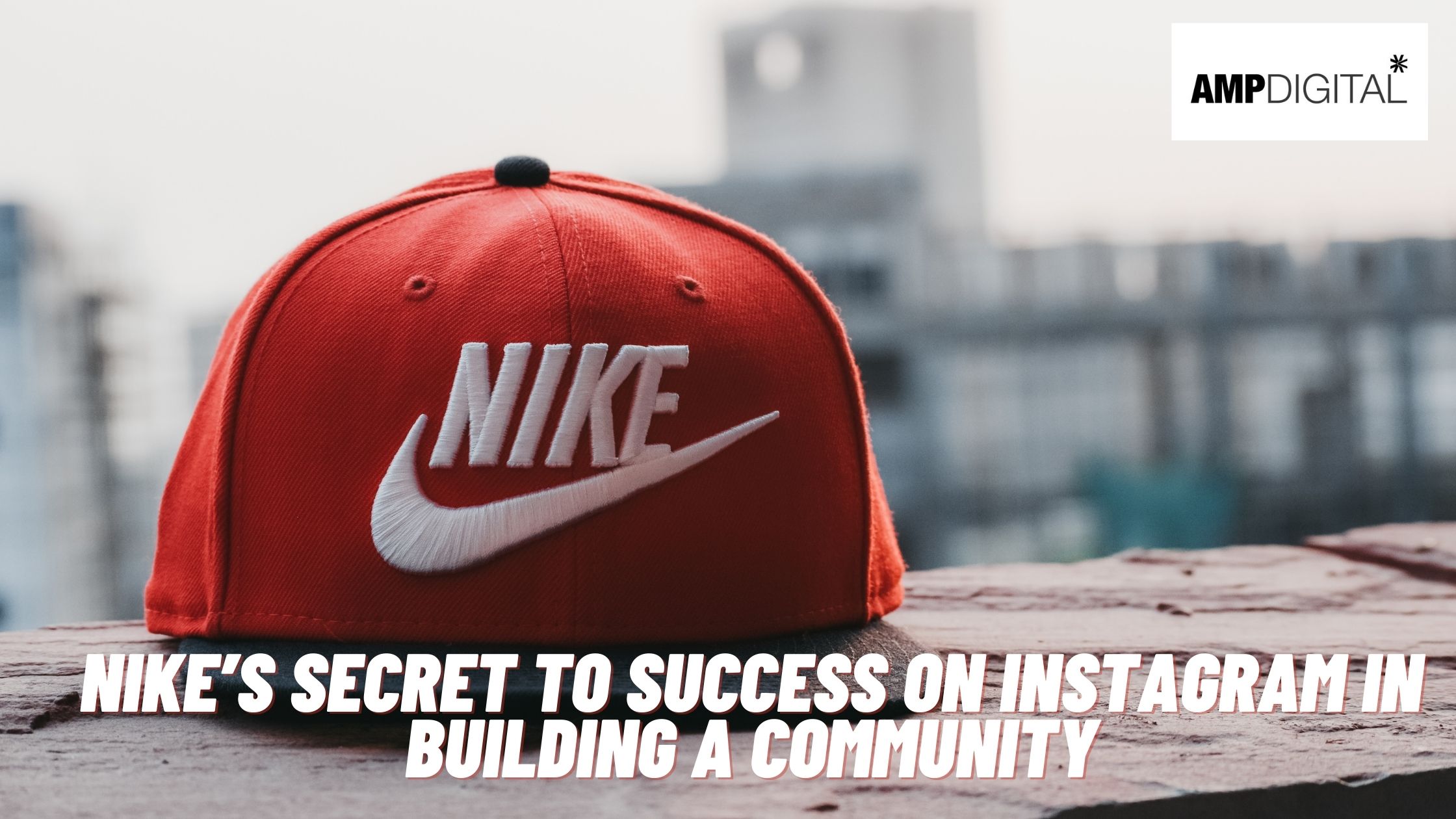 Chances are you have sometime in life come across Nike's Instagram account. With more than 120 Million followers on Instagram it is amongst the top 20 most followed accounts. The team at Nike handles more than 1,000,000 conversations per year across 200 different social media accounts. Let us see how Nike has leveraged its Instagram account & succeeded in building an engaged community.


Amazing Content

Instagram is a visual storytelling platform. The best instagrammers share the best of images, videos and pictures. Nike shares amazing content on adventure, sports, inspiration & athletes. The posts have simple yet amazing content and are not overpopulated.Nike knows very well who its target audience is and has great content focussing the interests of the audience.



Takeaways: It doesn't matter whether you have the resources to create video or posts. You can have an engaging post without that. Just remember your posts should add value to your followers and simple enough to understand the message behind it.


Build a Community
Nike has built a community of athletes across Instagram. Nike has picked some best athletes as Nike Athletes and inspired the masses to look up to them. These athletes post their pictures with Nike merchandise & act as influencers.


Takeaway: Convert your offline customers to online influencers who can help to boost your conversion.

Go beyond your product

Despite having a wide range of products, Nike never showcases its products. The lifestyle, the grind, the hustle, the victory… Nike inspires people to get up and change their lives to become fitter than they were yesterday. When Nike talks about the product it shows what the audience will get after buying your product instead of just showing your product.



Takeaway: Try to show what your audience will get after buying your product instead of just showing your product. If you are showing the product, build a creative story behind it.


Connect with your audience

Nike has different Instagram handles such as @nikewoman, @nikesportswear, @nikerunning, @niketraining, @nikenyc, @nikelosangeles, etc. This helps Nike to post customised content in each account depending on the geography , demographics & culture of the people who follow it.


Takeaway: Differentiate your key offering for different audiences so you can connect well with them if you are a big brand.

No Repetition

Nike always comes up with new and inspiring content for its followers. You will never find it repeating its content. This helps the brand to keep customers curious and boost engagement.

Takeaways: Don't post the same things on all the platforms. If you want to excel on Instagram, create Instagram specific and Instagram worthy posts.





Inspire Your Audience

Nike inspires their audience to get up and "Just Do It". The posts & captions all inspire the followers to be sporty.


Takeaways: Focus on enriching the lives of your audience by inspiring them to take action. This will help you lure a large audience.

Instagram is a great tool to connect with your audience & divert huge traffic to your website if used the right way. Learn these key strategies from one of the best Instagram accounts and watch how your follower count and revenue multiplies!