Personal Branding: Market Yourself in the Right Way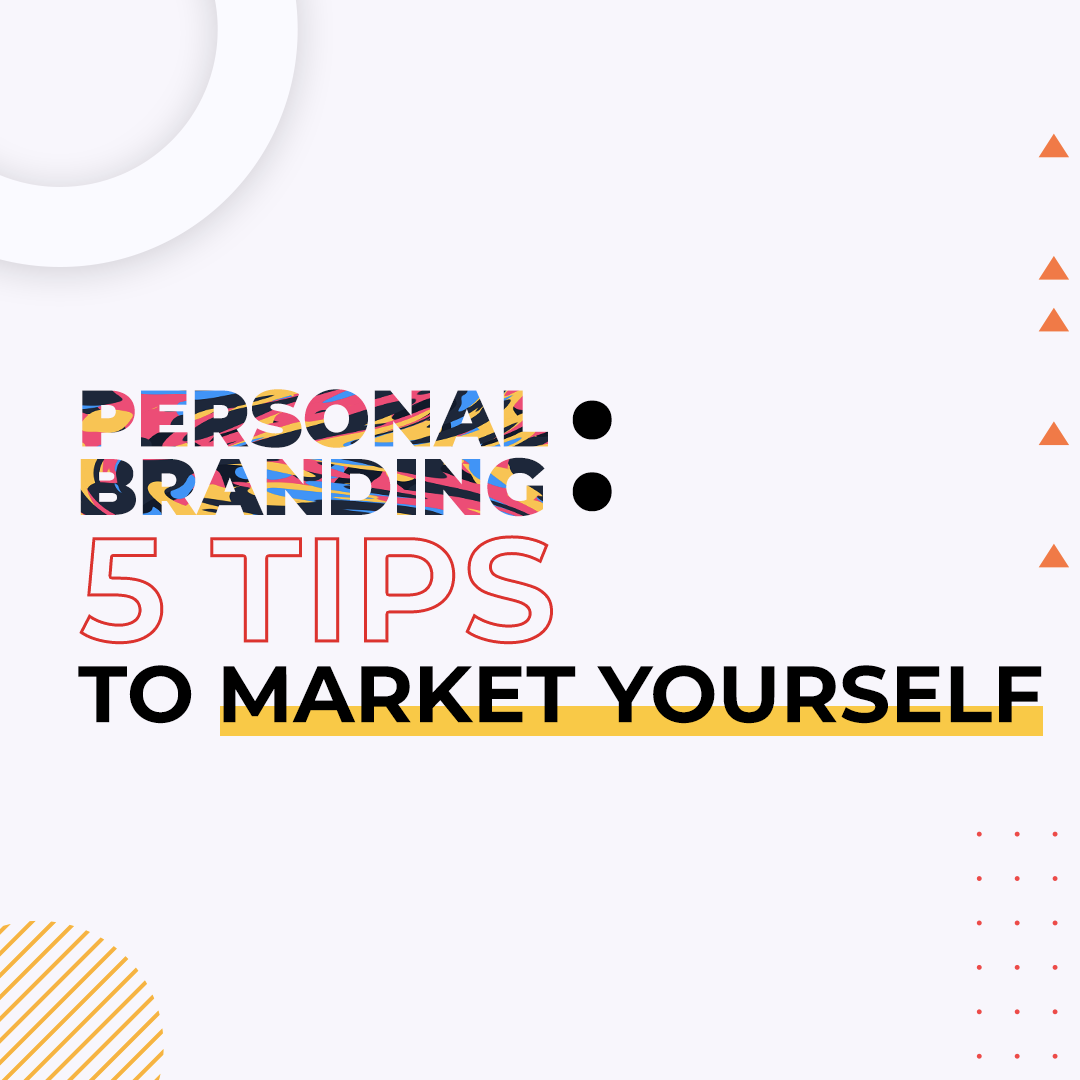 Gone are the days when 'Branding' only applied to businesses. In the competitive era that we live in today, competition increases within the blink of our eyes.
So, how do we compete and stand out?
This is where personal branding comes in handy. Personal branding is the art of marketing yourself as a brand. We combine our personality, skills, and experience through personal branding and present it as an entire brand.
Your personal brand becomes your story. This story is then told to other people.
In a world where people are continually upskilling themselves and becoming a better version of themselves, personal branding paves the way for you to stand out. It makes you unique and memorable.
This is why even big businesses are moving towards making their brands personalized.
Now, let's jump into the tips we have for you to kickstart your personal brand.
1. Define your niche
This should be the first step you take before you start your personal branding journey. You need to identify your niche to establish a strong base for your brand.
Identifying your niche will also help you to understand who you want to market yourself to and how.
To identify your niche, determine who you are. Your personal brand is solely based on you; therefore, you should ask yourself questions that will help you identify who you are and what you stand for.
Find out what you are the best at, your passion, some of the values you believe in, etc. Identify that one thing that makes you, you.
Once you have the answer to these questions, you will be able to find the right niche for yourself. For example, if you are good at marketing and have skills related to it, then your niche would also revolve around marketing.
2. Identify your target audience
Once you have figured out your niche, you need to identify your target audience. The people whom you want to serve.
Finding your target audience is crucial because you cannot serve everyone. To do this, identify your ideal customer. Ask yourself, what do they do, where do they live, what is their age, etc.
Once you're done with this, identify their pain points and the solutions you will provide to help them. This will allow you to serve better.
If we take the previous example, your target audience would be those in need of marketing services or looking to learn the art of marketing.
3. Create your Unique Selling Proposition (USP)
USP in simple marketing language is something that makes a brand, product, or service unique from the others.
You need to pay attention while creating your USP. It will become the reason why people choose you over the rest.
To identify your USP, start by making a list of the following:
The skills you possess.
Your experience.
Your knowledge.
After making this list, you will gain a little clarity over what your USP should be.
Essentially, it should revolve around how you can solve your target audiences' problems differently.
4. Create a Content Strategy
After you have completed all the steps mentioned above, you need to start focusing on your content marketing.
While making your content strategy, you need to determine what your audience would love to see. Your content is one of the many mediums through which your audience converts into a potential customer. Therefore, make sure it talks about their pain points and gives them solutions.
The average attention span of a human has decreased to 8 seconds.
Your content should be so good that it has the power to stop someone scrolling through their feed and capture their attention in less than 8 seconds.
Keep your content as authentic as possible.
A recent study revealed that people prefer to consume videos more than just pictures. Therefore, make sure your content marketing strategy includes videos as well.
5. Leverage LinkedIn to its full potential
When it comes to personal branding, LinkedIn is the best social media platform to robust your personal brand.
Not only it has the highest organic reach, but it also allows you to connect with people you want to connect with easily.
Your brand will grow only when your network grows. By using LinkedIn, you can find people with whom you can build relationships. There people maybe from your target audience or even people you want to connect with to grow.
The best thing about LinkedIn since it is a professional platform is that your content will be viewed by people who are in the mindset of doing business with you.
Therefore, you must give your undivided attention to your LinkedIn profile and optimize it for your personal brand.
Make sure the keywords that define you are present in your job title, headline, and summary. This will make help you get recognized faster.
Remember to engage with your audience on LinkedIn daily through your posts.
Final Words
We hope you are now clear with why you should have a personal brand and start creating one. Due to how personalized businesses have become, you must have your own brand to distinguish yourself from the rest. Your personal brand gives your audience the reason to do business with you as it makes you stand from the others.
If you want to start your personal branding journey from today, you're in the right place! We are now offering personal branding services, feel free to contact us if you have any queries!