SEO Trends to level up your organic ranking in 2021!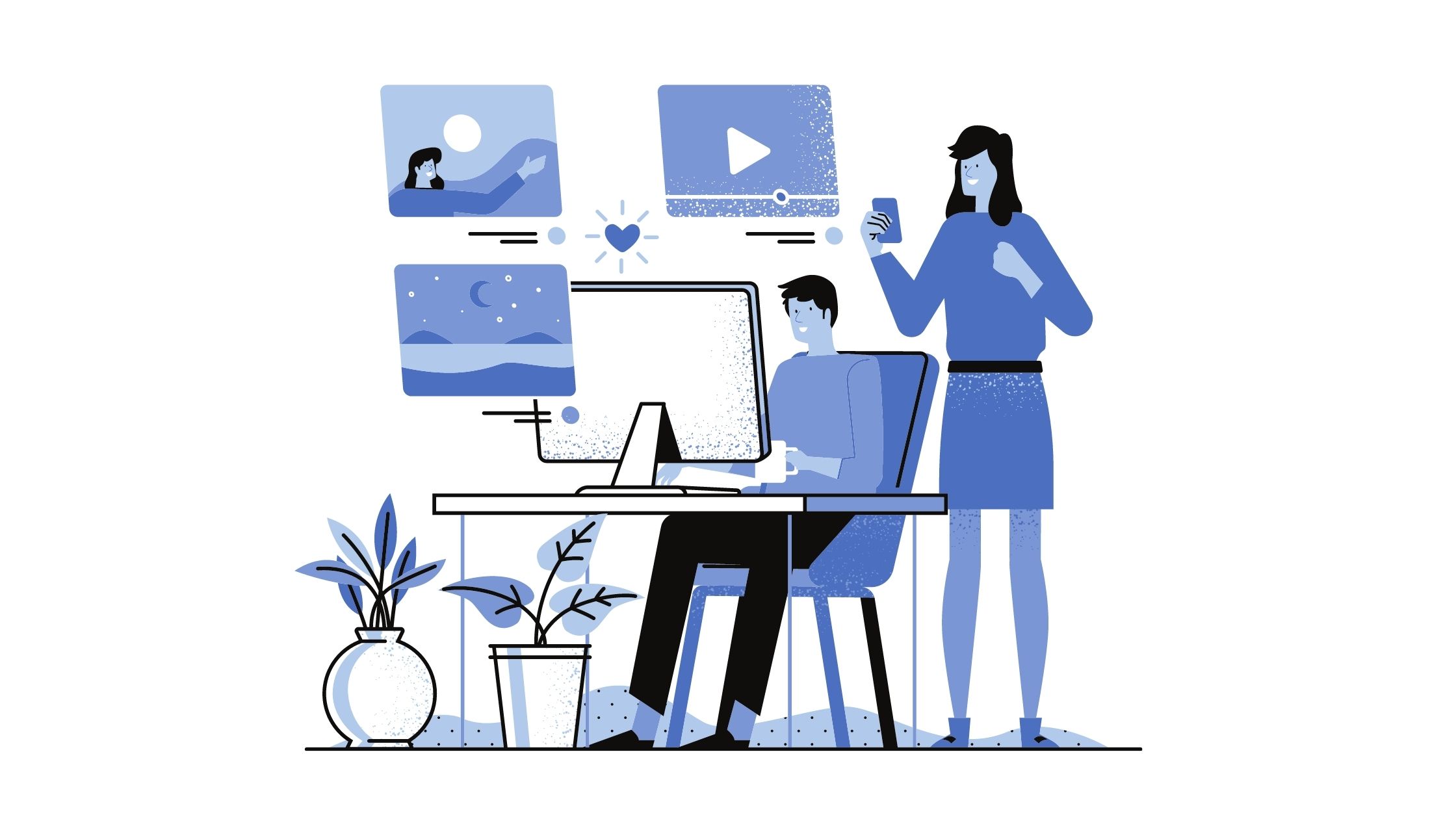 Search Engine Optimization (SEO), has been around for a long time. With constant updates in Google's algorithm, it has come a long way. In order to keep up with SEO, it is of the utmost importance to not let your strategy become obsolete. Proactive changes in tandem with the latest algorithm updates are the recipe to success in an already competitive space.
Here are a few trends to look out for that can help you boost your SERP ranking in 2021!
1. Search Intent
Google has always prioritized the convenience of it is users by yielding high-quality and relevant results. Google's latest BERT (Bidirectional Encoder Representations from Transformers) has made search bots more conversational. This means that now more than ever, they're capable of understanding user intent behind the search query and show results accordingly.
For example, some keywords like "content creation" indicate that you want to know more about the topic, but a keyword like "content creation expert" suggests that you are looking for an expert to hire. While the former is an informational keyword, the latter is a promotional one and results vary accordingly. Therefore before beginning with optimization, you must understand the search intent behind a keyword and structure your content accordingly.
2. Core Web Vitals update for SEO
In May 2020, Google introduced a major update for technical SEO, which accounts for the search's understanding of the page experience. Google uses these core vitals to assess the technical health and user experience of a webpage.
These vitals include Largest Contentful Paint (LCP): perceived loading speed, First Input Delay (FID): load responsiveness and interaction efficacy, and Cumulative Layout Shift (CLS): visual stability of the webpage. You can get an overview of how your web pages are performing on these vitals from your Google search console. To get a higher SERP ranking it is important to make sure that the page loads fast, ease of interaction for the user, and no inconsistencies or distortions in the page design.
3. Featured Snippets or Position-zero
Digital marketers of late have been focussing their attention on getting featured in the search snippets. It is the search result displayed at the top of the SERP ranking in a rectangular box. While the criteria for making it to this box are not clear, experts suggest answering a specific question with bullet points and well-structured content.
4. Voice search
With the introduction of AI devices like Alexa and Google Home, voice search has skyrocketed in the last couple of years. With users getting more and more accustomed to the convenience of voice search, it now accounts for 20% of all search queries. Voice search is an excellent tool for businesses that are voice-based, such as podcasts or media houses. That said, optimizing content for voice search can get results more quickly than conventional SEO since there's much less clutter and competition in voice search. In order to optimize for Voice search, one must focus on specific, long-tail keywords.
5. Original Content pays off
Google's SERP ranking is still very much dependent on the originality of the content published. While there are other factors that come into play, web pages with unique, updated, and original information are much better performing than the ones which do not.
Original content can include product testimonials, reviews, milestones, and product/service-specific content. Such content also helps you build the authenticity of your brand.
6. Video Marketing
More often than not, users seeking experiential knowledge and information come seeking answers to their queries on Youtube. Since the digitalization from the start of the pandemic, revenue from Youtube Ads has effectively doubled and video content consumption has sky-rocketed.
At such a juncture, marketers must focus on optimizing their Youtube videos for Google search by optimizing channel name, description, add a relevant topic to videos, and tailor their keywords as per target demographic.
To say it in a few words, in order to be successful with SEO, you must consider revamping your strategy as per the latest changes in Google's algorithm. While many new digital marketing channels have surfaced in recent times, search remains the indisputable king, which is why organic search results should continue to hold an important place in your marketing plan.
We hope that you can leverage the cutting-edge trends to make your way up the ranks! Please feel free to reach out to us in case of any questions!