Top 8 Tools That Every Social Media Marketer Must Have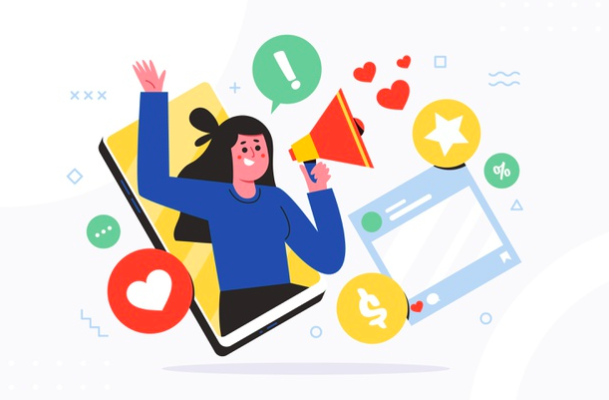 Social media marketing is on the rise, as a marketing technique as well as a career. In a world where more than billions are using and creating content on social media, you need your content to stand out in order to grab people's attention.

If you are a social media marketer, you must be in need of tools that will make your life a little bit easier by helping you manage social media accounts and create evergreen content. Say no more, you are at the right place!

Here's top 10 tools that will not just make your work more organised but will also give you a competitive edge to stay ahead in your field:

1. Hootsuite:
Hootsuite is a social media management tool that lets you manage all your social media accounts in one place. As of now, it is the leading social media management tool with more than a million users. This tool is also used by the top Fortune 1000 companies!
So, what all does it offer?
It allows you to put all your content scheduled in one place for different social media platforms. It also helps you improve your social media content, run social media ads, measure your social ROI, etc.
The pricing structure starts from INR 1260/mo which allows only one 1 user and 30 social media profiles. It then extends to its more expensive models ranging from INR 6600/mo to 45000/mo with more features.
2. Buffer:
Similar to Hootsuite, Buffer is also a social media management tool.

Have you ever found yourself in the middle of a very hectic schedule of posting social media content? Well, what if I told you that there is a hack to make your life less hectic?

This is the hack.

This tool allows you to manage your social media accounts and schedule posts on that. You can choose different timings for these posts according to the insights of your page.
The best part about this is that it also has a free model apart from its premium models. It also monitors your social media performance.

Apart from these it also has a hashtag planner feature.

3. Canva:
Canva is a designing tool.

If you are a social media marketer, you need to have your content designed in such a manner that it stands out from the rest. Canva allows you to do just that.
You can create beautiful social media posts using the templates available on this website. It has thousands of templates for every social media platform!

Canva has a free model in which you can make creatives but the restriction here is that you will not be able to use its premium feature. To use those features, you will need to upgrade your model.

4. NewsApp.io:
In order to become a top-notch social media marketer, you need to be aware of everything happening in the digital marketing world.

Newsapp.io is a must have for every digital marketing enthusiast.

This website provides updated news about the happenings in the digital world.

You can use this website to know everything that the digital leaders are doing. Such as, the new Facebook and Instagram features, what changes YouTube and Twitter are bringing, etc.
This website will push you further ahead in your field and let you stay updated.

5. Sendible:
Sendible is a social media management solution tool, aimed to serve agencies.

It allows agencies to streamline how businesses and agencies plan their social media marketing strategies.

Sendible lets you link more than 20 social media platforms. It uses advanced analytics that is powered by Google to help you improve your ROI.


6. Headline Analyzer by Coschedule: Do you ever question how good your post's title is? This tool will help you answer that question!

Headline Analyzer does exactly what its name suggests - analyzes your headlines.

This tool will tell how strong your title is out of 100. It will also suggest the right words and optimizes the character length to ensure that all of your headlines are engaging.

This tool is absolutely free to use!

7. AMP Digital SEO Tools:
Being a social media marketing also means that you need to pay attention to the SEO aspect of your content.

AMPDIGITAL's SEO tools include Article Rewriter, Plagiarism Checker, Alex Rank, Backlinks checker, Meta Tag generator, Meta Tags Analyzer, Word Counter, etc.

This bundle of tools is very helpful for a social media marketer who wants to up their SEO game. Furthermore, it is beneficial for those who aren't that well-versed with SEO. For example, the Meta Tag Generator will generate meta tags that will improve your SEO ranking.

8. Freepik.com:
As I mentioned earlier that your content needs to be unique as its own to catch the attention of a million scrollers.

Freepik is a website for design resources. It has millions of templates available in .psd format which would allow you to modify them using Photoshop. (If you do not know how to use Photoshop you can use Canva and its templates)

Furthermore, it also has an illustration gallery which has thousands of illustrations that can make your post look more engaging.


I hope that you found this piece to be informative. The above mentioned tools are all very helpful in this field. If you are new to this field, you might be feeling overwhelmed. However, with these tools you can organise your schedule better as it takes off a lot of weight from your hectic work routine.