Top 5 Marketing Skills You Don't Learn in College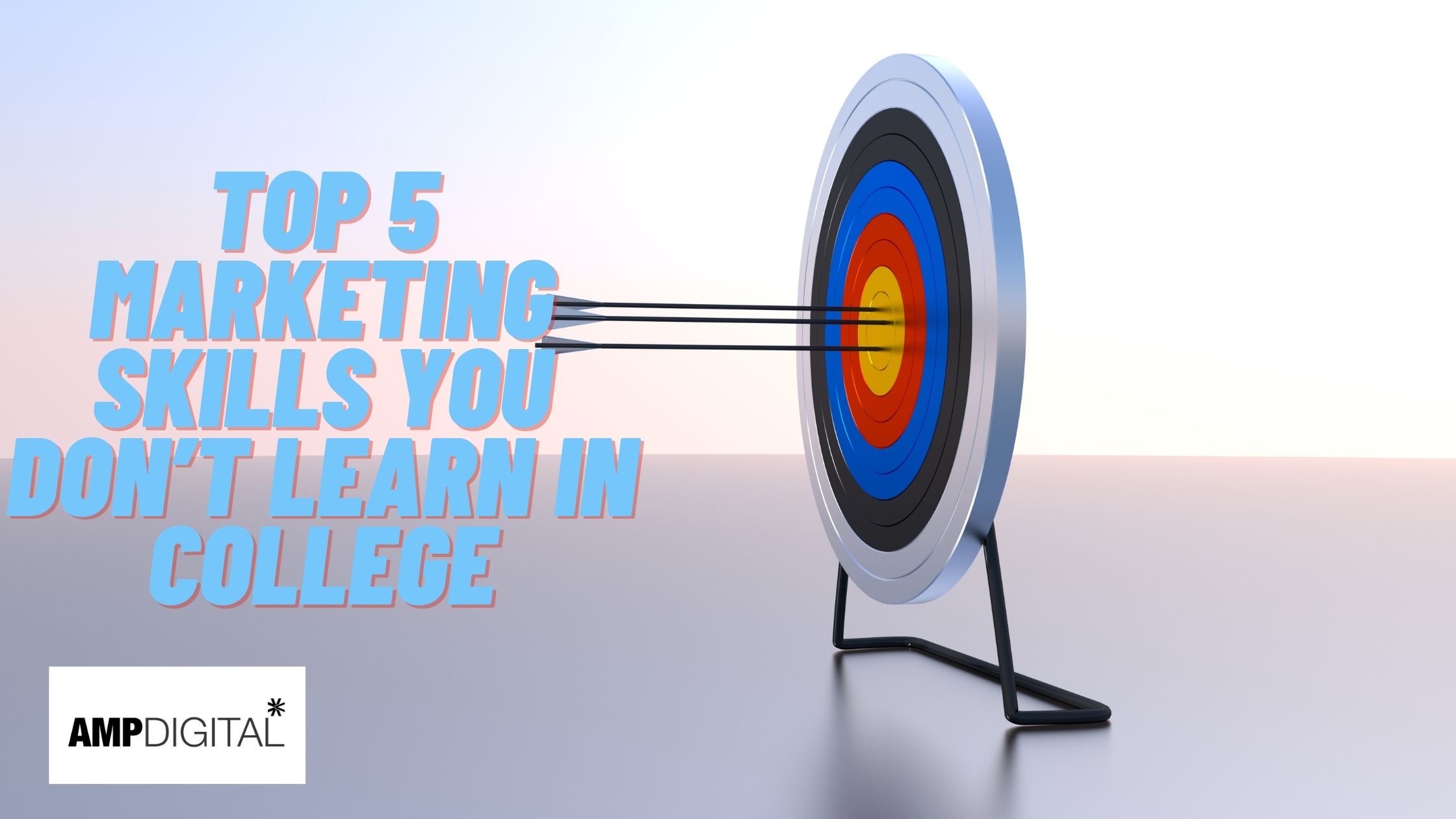 Is an MBA degree enough to become a powerful marketeer? Well, Bill Gates, Steve Jobs, Henry Ford, Dhirubhai Ambani are amongst those business tycoons who never had an MBA degree. There is a lot that you can't learn in your college life but will hold importance in your marketing career. Here are Top 5 marketing skills that colleges don't teach you.


Personal Branding

Before you sell a product, you have to sell yourself ! Personal Branding is not only important for famous personalities but holds importance in our lives as well. You should work on your social media profiles, Linkedln etc. Try to stand out and vividly showcase the skills you are good at. If you write well you should post your blogs or if you are a photographer showcase it on your social media. Make sure you regularly post on your social media platforms.


Story Telling

Can you recall a tv advertisement that touched your heart? It was not the product that filled you with emotions but the story behind it. You cannot sell a product unless you connect with the customers emotionally. The best way to connect with your customer is through any form of story that you build around a product. This is how Cadbury increases its consumers by building a story around Rakshabandhan, Diwali & family time.


Creativity

In today's world of cut throat competition, creativity is what will make a business stand different. You might have come across a tagline, a logo or a music that drives your attention towards a product. College follows a fixed syllabus & pattern that hinders creativity. To nurture creativity in yourself participate in competitions, case studies & events that will enhance your critical thinking. Start reading case studies of various businesses & startups and how they came about making a difference. Designing is also something very important for a marketeer for they have to create presentations, posters, advertisements etc. You can join various designing courses and try to read about colour theory etc.


Developing fruitful relationships

Networking is utmost important in corporate life. But how far do you learn it in college? We tend to be confined in our groups not focussing on building relations. It is important to build connections not only with your batchmates but alumni, seniors & corporates. It doesn't mean you just need to add them on your Linkedln or social media. You should try to interact with them, get their advice & try to find out what skills the industry requires.


Winners Mindset

Most of the colleges don't teach how to win. Assignments are given to students to be submitted within a deadline. They are not told what went wrong or what can be improved. You should approach the faculty to know how assignments can be improved. Try reading books by famous business tycoons or read their biographies.You will learn a lot from them. Move out of your comfort zone & participate in competitions & case studies. Get yourself involved in live projects where you will learn a lot.

You can engage yourself in these activities apart from your college studies. This will make you stand out from the lot & definitely help you in your career.