Top 5 Things You Should STOP Doing On Social Media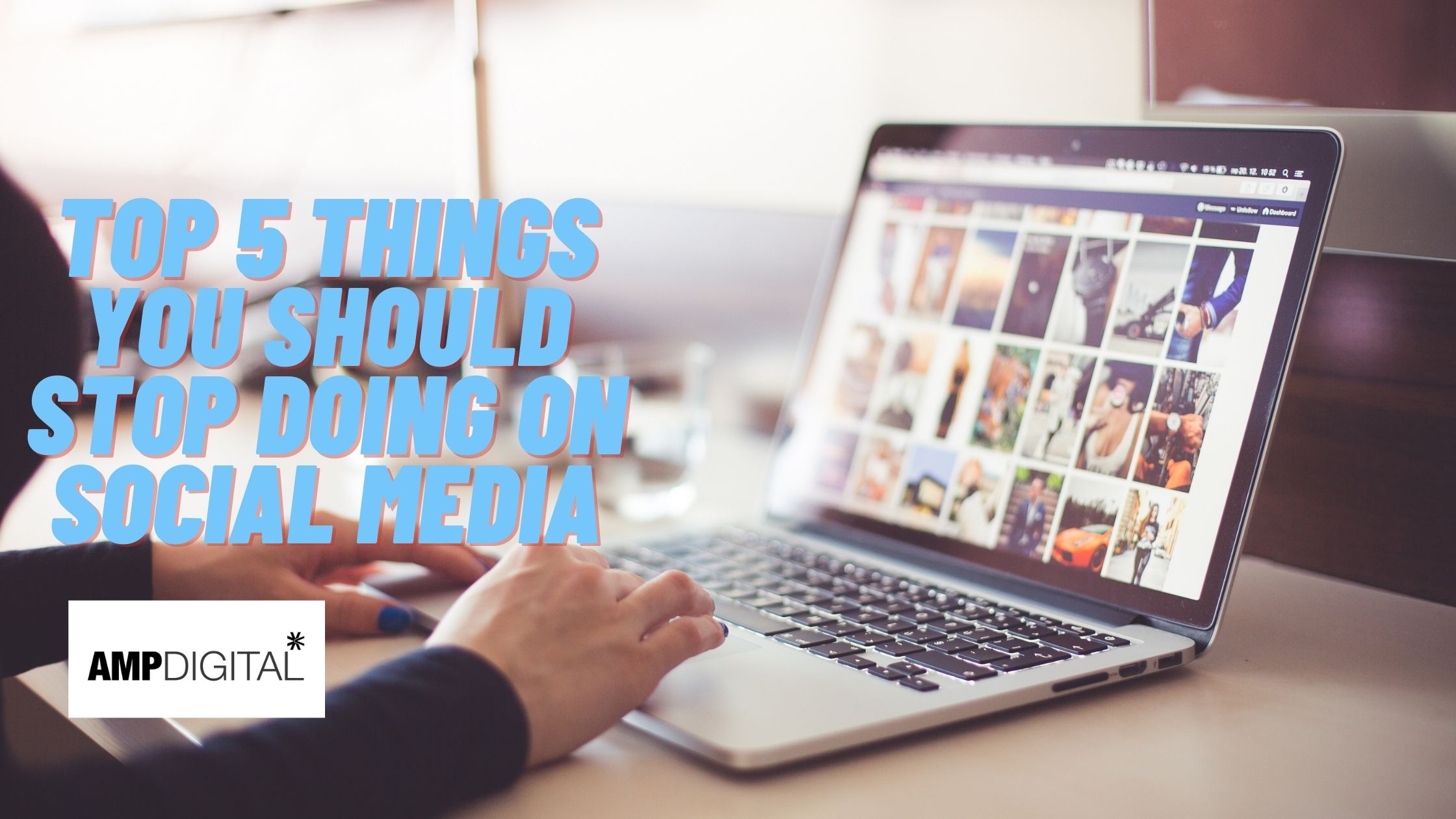 Social Media has the power to grow your brand into a massive empire. But if you aren't careful, it can do just the opposite. Pepsi's combination of Kendall Jenner and a protest against police brutality was an epic fail! Social media users called for an immediate boycott accusing the company of undermining the Black Lives Matter movement to sell its product. Pepsi apologized & removed the ad but the damage was already done.
You should always be cautious of what you are posting on it & come to a conclusion if things are working out for you or not. Here is a list of top 5 things you should STOP doing on social media.


Not Choosing the RIGHT Platform

Different social media platforms are designed for different purposes. You don't have to engage on all platforms but you also don't have to keep all your social eggs in one platform. Study and analyse who is your target audience and which platform will allow you to connect with them. Linkedln for example is a very professional platform. You cannot use it to promote photography. If you have to connect with the youth you should go for Instagram & Snapchat. Pinterest if your content is about food or fashion or targeting young women demographic etc. Study and analyse which platform to dominate. You should have a different content form for different platforms like pictures for Instagram, blogs for Linkedln. Same content may not serve all platforms.


Not sharing content natively

If you have to share a video, don't share the link on the social media platform. The algorithm will not drive you more traffic. It is always better to post the same video on Facebook or Instagram separately rather than sharing the link. Social media wants to keep people on their own platform rather than driving it on some other platform.We know Facebook is now trying to compete with Youtube. Facebook algorithm won't promote posts with Youtube links. So, instead of links post the content on each platform.


Not Tracking Your Numbers

If you are ignoring the analytics how will you know what's working & what's not working. You have to keep a track of your activities and use insights to analyse. Most of the social media platforms have their own analytics but you can use Buffer, Hootsuite or Sprout Social. You should analyse which is the best time for you to post, what type of content your audience likes, What is working well for you, a video content or an image. This will help you track your growth & improve day by day.


Not Engaging with the audience

If you are not replying to your messages or comments on social media you are defeating the purpose. Make sure you engage with your audience, take their feedback and build a community. Handle negative feedback effectively. Even if there's nothing you can do, trying to see the situation from the customer's point of view helps. Use terminology like, "We understand how frustrating this situation has been for you. We're sorry you had a poor experience, etc. If you don't have the time for it, hire somebody for this purpose.


Not taking an apolitical stance

As a business it is best to stay neutral on political matters. Having a strong political opinion as a brand could lose your business. This is one area where separating your personal and business life is necessary.Someone at IHOP made the mistake of retweeting a message that referred to Hillary Clinton's presidential campaign as "garbage." The company to its credit quickly removed the post, but hundreds of twitter users took screenshots of the message, took it viral and vowed to boycott the company in response. Similarly, celebrating national pride is great, but there are less aggressive ways to do so.


Hope after reading this article you know exactly how to post the right content, track your performance and bring more engagement on social media. Do comment & let us know if we missed some points. Happy Social Networking!