To stand out in this competitive world you need to upgrade yourself with what is happening in this dynamic world. Marketing is now not just contained to the 4 P's but has expanded to new horizons. Take it Digital Marketing, Affiliate Marketing and thousand other ways to connect to your customers. Is it possible to keep ourselves updated to the trends that keep on changing every six months? Well, we have come up with Top 5 Ways To Keep Your Marketing Knowledge Updated!

1. Go through Professional Courses & earn Certifications


The best way to learn new skills is through professional courses & certifications. There are multiple courses available in the market. Make sure you pay for a course that adds value to you and you actually learn the practical skills. Always go for a certification that has a global relevance and will help you stand out. Linkedin is offering multiple courses during this lockdown.You can also check out Amp Digital courses for Digital Marketing & Google Ads that have global relevance & will give you an internship opportunity where you can practically apply the skills: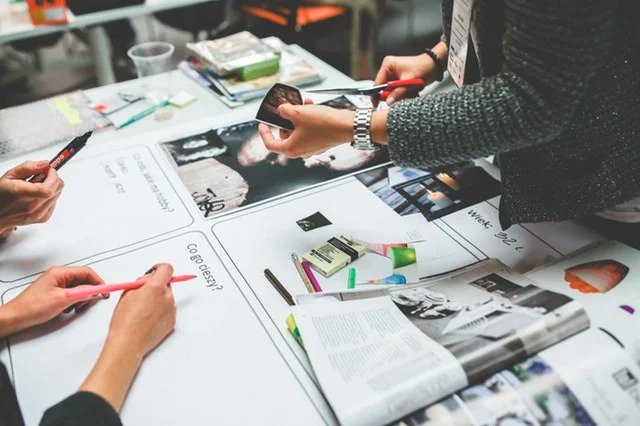 Digital Marketing training program that covers 14 modules like Analytics, SEO, SEM, Display, Youtube, Mobile, Social Media, Facebook, Online Reputation Management etc.
---

Master the world's most advanced online advertising platform and prepare for a much in demand career in Online advertising and Digital Marketing. Instructor: Amitabh Verma
---
2. Follow and Check out content by the Experts


Follow all the experts in the domain you are interested in & check out their posts & content on Linkedin, Twitter, Youtube & other social media platforms. You will learn a lot from them. You can save their posts & read them when you have time. If you are willing to learn Digital Marketing you can follow Neil Patel or Amitabh Verma any other digital marketeer to learn from them.You can also follow us on Instagram to keep yourself updated with the latest trends & tips in digital marketing.

3. Subscribe to online newsletters, newspapers & magazines


There are various free online learning materials available, you can subscribe to them. These newsletters & magazines will keep you updated to the latest market trends. You can refer to online blogs & articles that are available on various websites. Podcasts are something that are trending nowadays.You can subscribe to free Harvard Business Review newsletters that gives a deep insight into the latest industry trends. Read a publication like Newsapp.io daily.

4. Attend Professional Events

Professional events are valuable ways to learn about growth and development in your industry.Local companies, business associations, and professional groups often host seminars, forums, or workshops that can give you direct access and insight to experts in your profession. These professional events help you in learning new things, meeting new people and building a community. Sometimes these events help people crack business deals, enter into partnerships & get new jobs. These are great places to share ideas & learn new trends. So, keep yourself updated with the events going around or may be online.

5. Actively Network

Building relationships is very important in today's world. If you have a strong network, it will be convenient for you to know what are the industry trends or what skills are the companies looking for nowadays. Networking will help you go the long way. Connect with people on Linkedin, try contacting your alumni and seniors who can really help you with industry insights.

Practicing these five rules will help you keep pace with the industry trends & the latest in the field of marketing.