Top 7 Tips To Successful Email Marketing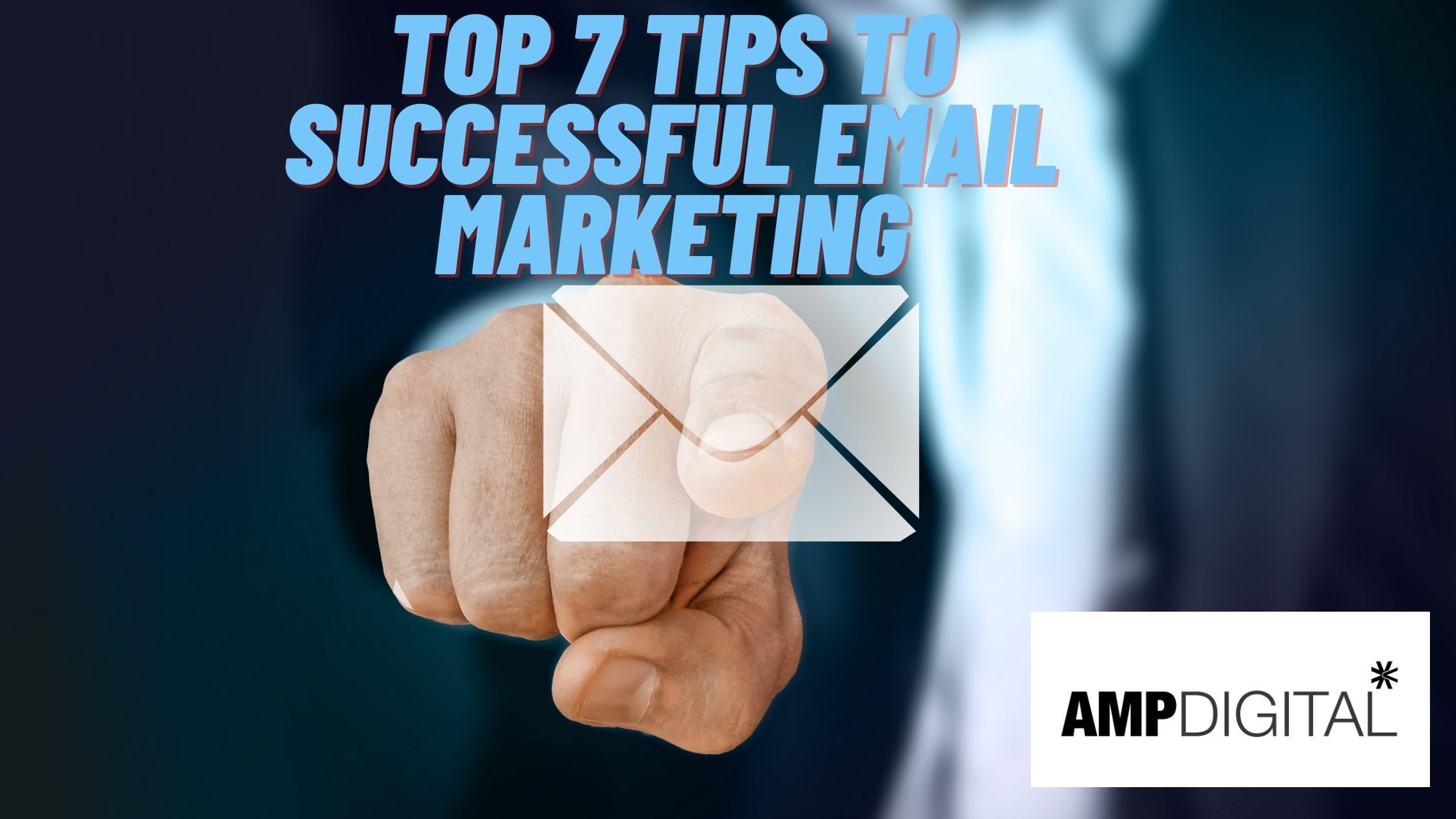 Today, almost every business lays a lot of emphasis on chat bots, social media & influencers to reach out their customers. But, email that is considered conventional is one of the most reliable channels even today. Infact email marketing generates $38 for every $1 spent that is 3800% ROI if used in the most effective manner.

80% of business professionals believe that email marketing increases customer retention if targeted to the right audience & crafted the right way. No matter how fancy your email looks like, if it is devoid of content people won't open it & ultimately end up unsubscribing it. A good email should feature a driving subject line & content in the most simplest yet engaging form. Above all, it should be sent to the right target audience, or else it will find its way in the trash or spam folder.

So, here are top 7 tips to write an effective marketing email

1. Choose The Right Subject Line


Subject line is the first & the foremost thing that will grab the attention of the receiver. It is always essential to use a well thought & engaging subject line. Keep it concise, specific and don't mislead the reader. You can show some urgency by using phrases like: "Act Now", "Limited Offer" etc. You can create curiosity by saying "Are You Still Waiting for 12?" or when you want people to know about your webinar or live session you can say "We're starting in 5 HOURS". Avoid using all capital letters; it looks too spammy. Keep it simple & short.

2. Email opening should be very effective


Opening lines are visible even when you do not open the mail. Make sure your first few lines are appealing and drive the attention of the reader & encourage him to read further. Keep in mind the degree of formality and use the appropriate salutation. It will be better if you have personalised mails with the name of the receiver.
Look at this opening email


Hi,
Your problem has been solved.



Customer Care


This looks so blunt with no personal touch. Contrast to this you may have a better opening like


Hello Tom,

Thank you for contacting us!We have resolved your issues. Please let us know incase you face any issues.



Thanks & Regards

Customer Care

The tone should always be humble & polite.

3. Email body should be engaging & appealing


The content in the email body should be in a manner that it can be read and understood clearly taking the minimum time possible. It's always better to list your points & use subheads if the email is loaded with content. Try using animation, templates & pictures to make it appealing. Do keep in mind that the image or animation is not very large or heavy file & is supported by gmail.

4. Include a Call to Action


After reading the mail, the reader should know what to do next. You must ask the reader either sign up for the course, click the link to the website or subscribe to a monthly newsletter.Many organisations use call to action to drive traffic to their website or generate sales.Make sure you have the clickable link highlighted or underlined on the mail for the people to locate it.

Lastly closing your email effectively is equally important. Make sure your reader leaves with a good feeling about your company.

5.Send it at the Right Time


Yes, like the social media posts there is a right time to send a mail based on your target audience. You might not send a mail post 5 pm to a business professional. There are many websites that allow you to track when it is best to send the mail to your target audience. You should always try analysing if your target audience reads it the time when you send it.

6. Use an Email Signature Template


An email signature template can add an extra amount of professionalism & credibility to your mail. A professional signature template includes your brand and your contact information. This design element makes your email stand out, which makes your email more effective.

7. Test Multiple variants before sending out


You should create a few variants of the email by using different headlines, body copies, images , copy lengths and check if the email is landing and not in the spam folder of the recipients. You should have a small set of email ids on which you should test out the email before sending it to everyone.


These are some quick tips that will help you in improving your email marketing tactics. Try them out and see the difference!