Top 10 Content Ideas For Social Media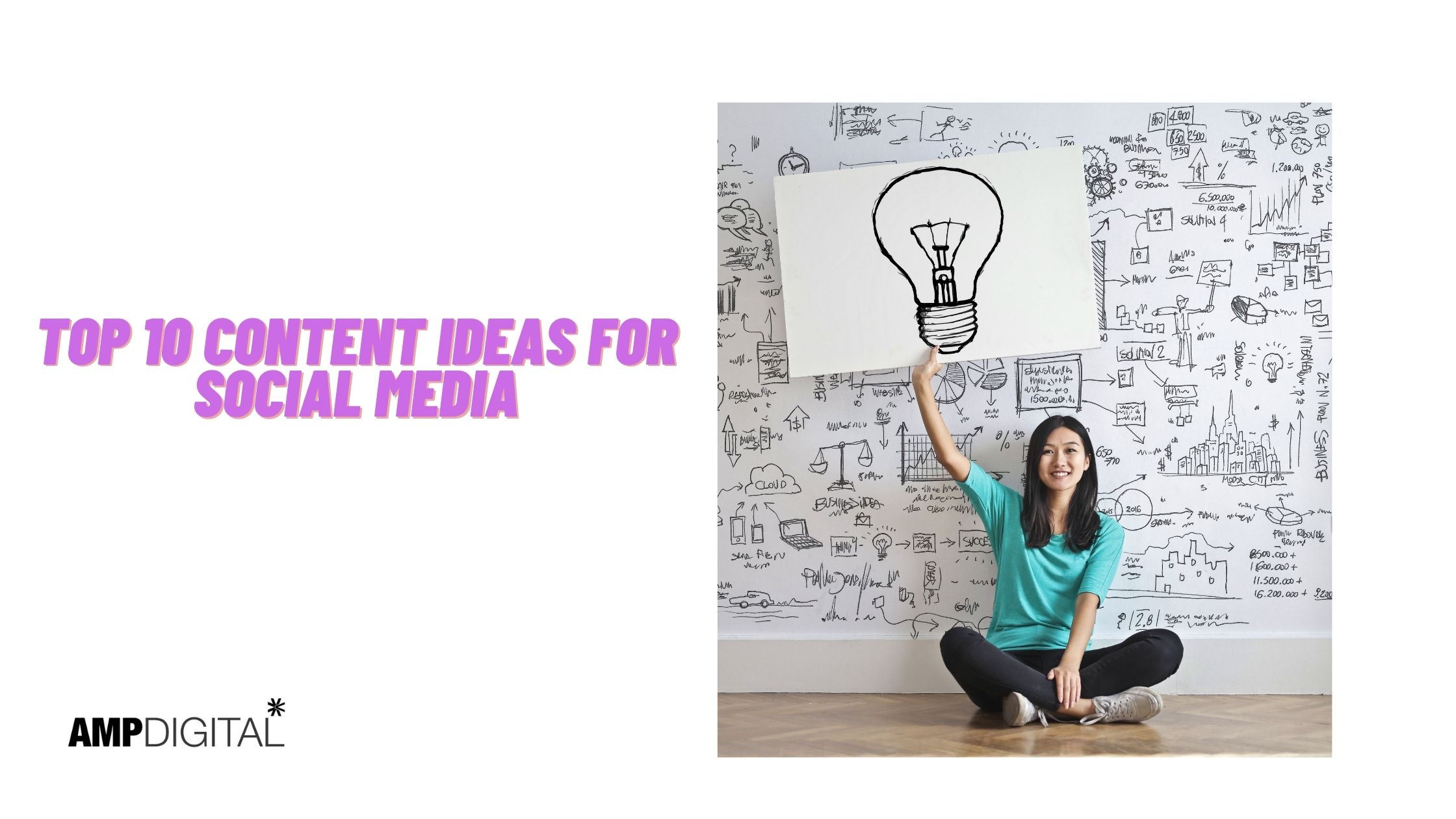 The toughest part running a social media campaign is coming up with fresh ideas to engage the audience. Social media marketers are expected to juggle with new things likes memes, contests etc. as their audience is hungry for new content. Checkout Top 10 Content Ideas for Social Media that can help you engage with your audience!




1. Videos
- Videos drive most of the traffic on social media platforms. Today, almost every social media platform whether Instagram, Facebook, Twitter encourages videos. If your page is not posting videos, you are losing a great opportunity out there. Make sure you upload the video & not post just the Youtube link. Social Media algorithms do not work if you try to drive the audience to some other platform.
2. Company News
- Let your social media showcase what is going in your company. Post pictures if you are launching a new product, entering into a new agreement or even hiring employees. Company updates are especially important on Twitter, where 40% of users are there for breaking news.
Mysa, a company that makes smart thermostats, announced a round of hiring by talking about their values and sharing a team photo.


3. Market Data
- If you have original data of your company or the industry, then your company should post it on social media. You can post the report or an article covering its key findings on LinkedIn or Twitter. Turn interesting stats and quotes into visual posts for other social media sites like Facebook, Twitter, and Instagram.

Example Hootsuite releases an annual Social Trends Report, which includes data based on a survey of thousands of social marketers.


4. Polls & Surveys
- Polls & Surveys options on Facebook, Instagram Stories, and Twitter are one of the best tools a business can use to conduct a market research or know what people think about their product.

IKEA USA used Polls to show followers their range of kitchen options and asked them to vote for their favorites.

5. Inspirational Quotes
- Quotes are a great way to connect with your audience. They can also be used to share tips, advice, and insights from key people at your company.

Neil Patel quite often uses motivational quotes to bring more engagement on his social media platform.

6. Contests & Giveaways
-
This is one of the best ways to drive traffic to your social media website. Hosting a contest or giveaways will reward your followers and help you in gaining new ones as people hear from their friends and family. These posts are also a great way to promote new products and services. There can be various contests like
Tag to win
Like to win
Caption contest
Selfie contest
Decide on a contest theme, create the rules, and establish a dedicated hashtag. Increase user engagement by cross-posting the contest on Facebook.


7. Influencer Content
- You can pair up with an influencer who fits well with your brand, and have them generate content to share on both your social channels and theirs. These influencers will help you boost your followers & sell your product. Make sure you choose the right influencer who has the target audience like yours & can boost your followers.A diaper or children's clothing brand could work with a mommy blogger.

Head & Shoulders paired up with Disha Patani to promote the product on Instagram.

8. Testimonials
- Showcase your customer feedback on your social media & tag them. This will create an element of trust and credibility. Ask your customers if you can share a quote from that feedback on your social media accounts, or offer regular customers a discount for their feedback and then share it. It's a great way to highlight positive experiences from real-life customer interactions.
9. Tips & Tricks, Recipes etc
- You can make your product exciting by sharing some tips, tricks or maybe recipes. A cosmetic brand can have a tutorial video like " How to get ready for a party" or "Everyday makeup routine'.
AMP Digital has added tips & tricks to grow social media platforms.


10. Memes
- Meme posts help your organization's social media accounts appear relevant and fun. They also encourage sharing, when they are well done.Before you post to social media using a meme, make sure you understand its meaning. Don't post a meme that might be offensive or embarrass the organization by using it incorrectly.



Put these content ideas to work & engage with your audience. Keep trying new ways & see what is working for you!