Covid Marketing: Brands Marketing Through a Pandemic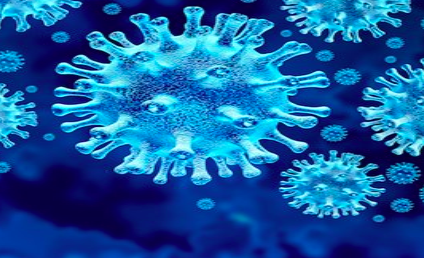 Corona virus has brought the entire world to a halt. While its impact is still being felt across the globe, the brands are trying to adapt to the new normal. They are innovating different methods of serving their customers in the best way possible even during these unprecedented times. In doing so, they have come up with brilliant creative marketing campaigns.

Let's have a look at how few of our favorite brands are doing covid marketing:


1. Nike:
Nike has strengthened its digital marketing game ever since the pandemic outbreak. When it comes to using emotions in a marketing campaign, Nike has established that it is the master of that.

In March 2020, Nike launched the 'Play For the World' campaign in an attempt to unite everyone to get accustomed to the 'new normal' that we are all living in. The campaign not only bolsters the message of the brand but also encourages people to do their part in this pandemic by 'playing in'.

Furthermore, Nike also launched the 'You Can't Stop Us' campaign which included videos and images of people working out in their home space, be it their bedroom, kitchen or basements. This campaign included footage of famous athletes such as LeBron James, Cristiano Ronaldo, Sara Hughes, etc.

2. Apple:

Apple launched its 'Creativity goes on' campaign in April. Through this campaign, Apple tried to convey the message that creativity flows anywhere, no matter where one might be.

It showed a montage footage of people working in their homes and being creative. The montage featured some of the celebrities such as John Krasinsky working on his show on YouTube, Oprah Winfrey addressing viewers of #OprahTalks.

This makes us ponder that Steve Jobs statement, "Creativity is just connecting things" holds relevant even in today's time!



3. McDonalds:

McDonald's Philippines uploaded a video wherein, they addressed the concerns of various customers regarding their health. The video further spoke about the precautions the brand is taking to ensure safe deliveries.

McDonald's also started contactless deliveries wherein the food was left at the customer's doorstep.

McDonald's further went ahead and separated the 'M' to emphasize on social distancing.



4. Zomato:

Zomato has been the most active through its efforts to fight this pandemic and make the customer experience better and safer.

From contactless deliveries to their food for quarantines facilities, Zomato is seen to be doing the best it can to satisfy and increase its customer base.

Their recent campaign 'Safety Levels: Mom Approved' which reinforces the message that it is safe to order food from Zomato, emphasizing on their safety measures during this time - contactless deliveries, sanitised kitchen and safety check of riders.



5. Ford:

Ford launched its 'Built To Lend A Hand' campaign in the U.S when it realised how important payment support had become for its customers and dealers during the pandemic.

Customers who finance through Ford Credit can qualify to have the first three months 'payments covered by the company under the Built To Lend A Hand programme, and the next three months' payment deferred.

Furthermore, Ford also provided rewards to dealers to help boost customer service during the outbreak. This includes offering payments to dealers who supply vehicles to customers.

The above mentioned brands and marketing campaigns are our favorite ones as each one of them shows how powerful digital media has become in this era.

Innovation is an integral aspect of every business, especially during such times. The following is a case study done by McKinsey & Company which throws light upon how and why companies are innovating during this pandemic outbreak:



McKinsey's Case Study:
It has been seen that in the dynamic business world, companies need to keep adapting to changes and creating competitive advantages. The popularisation of digital has always been seen to be pushing companies into trying out something different, thereby increasing the competitive pressure on them. The current crisis has significantly worsened and accelerated its disruptive force. The following are the changes observed during COVID-19 pandemic:

1. Revamp in the Sales Models:

In the world where social distancing is becoming the new normal, firms with field forces cannot depend upon in-person coverage anymore.

Since the outbreak, businesses have changed their go-to-market models and shaped them using different forms of digital media. For instance, sales coverage has been occurring through virtual technology which allows the sales team to do things that did not seem possible before, such as finding the perfect team of experts for a particular sales pitch.

2. Need to Innovate:
This is the most visible in the food industry. As seen in the efforts of Zomato earlier, food distributors are now relying on digital direct-to-consumer channels.
This is also visible in the entertainment industry as they are generating new forms of content especially the Sports industry in an attempt to fill the gap in programming created by the suspension in sports leagues. The Film industry on the other hand is now releasing their movies using OTT video platforms such as, Hotstar, Netflix, Amazon Prime Video, etc.

3. Changes in Customer Behavior:
We all can agree that video conferencing providers have been enjoying steady growth by focusing merely on corporate customers. When the pandemic entered the market, this changed. Zoom has binded the entire world together in these tough times. Now, everyone at least has one Zoom call scheduled in their daily routine for thousands of purposes including the arts, religion, fitness, and social connections with friends and family.

4. Growth in Competition:
Medical-device firms were hit hard with competition as they have had a narrow competitive set and had to face tough competition from brands they had never imagined to be competing with such as home appliance manufacturers and homemakers.

Even we had never predicted the rapid approval and success of GM and Dyson as ventilator manufacturers!

The shifts posed by this pandemic tell us that businesses can gain long-term advantages by understanding the various opportunities such shifts present. Even in the past crises, it has been noticed that organisations who were about to innovate were also able to emerge stronger, outperforming the market average by more than 30 percent!


It is very much evident now that technology became every company's best friend which helped them to survive and get closer to their customers in the era of social distancing.